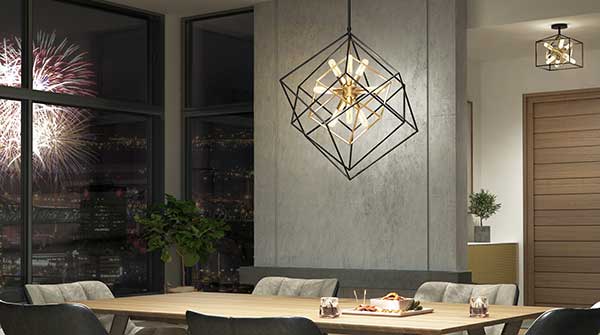 While some may not tend to put too much thought into lighting choices, when it comes to lighting, it can significantly impact your decor and space. Interior lighting design can make a room look bigger, warmer, and much more inviting, so choosing the exact correct lighting option for your space is essential.
However, lighting design is entirely subjective, but Artika understands this, so customers can choose a vast range of interior and outdoor lighting options to transform their spaces. They have created this complete guide to designing with light to show you how to do this. Keep reading as we explain how to use Artika's lighting to enhance your home's decor, no matter your styling choices.
Why Are Lighting Options Important in The Home?
Before we explain how to enhance your space with lighting, it's important to explain why you should do this. While natural light can brighten an area, many of us who live in homes with north-facing windows will tell you that natural light doesn't always cut it when it comes to lightening the mood and making a room feel more inviting.
That's precisely what room lighting does; it defines the room's mood, making it feel either warmer and a little moodier or bright and revitalizing. Without additional interior lighting, rooms may feel a little gloomy or even uninviting.
Additionally, interior lighting fixtures are central to bringing out your home decor. Without lighting, it may be challenging to highlight different colour schemes around the home, making it more difficult to establish your unique interior design tastes.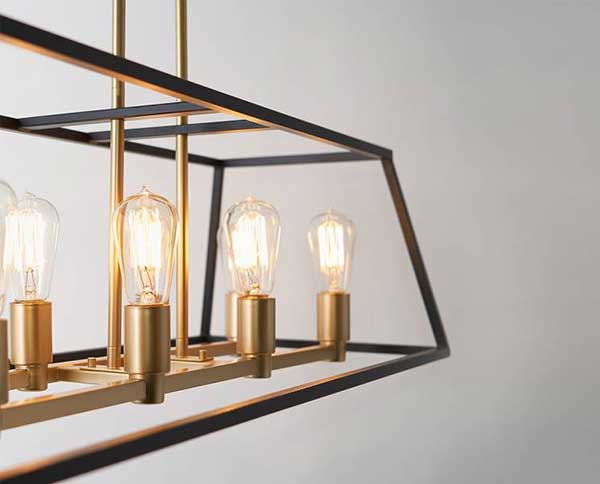 Aside from mood, your interior lighting designs in and around your home can impact your property's value. For example, choosing a stunning chandelier as a centrepiece for your hallway or foyer can add value to the home. That means lighting is an investment that can lead to a return in the future.
The colour and luminosity of your lighting choices can also impact your stress levels. Warm, inviting light that makes you want to curl up with a good book on your couch can instantly destress you, whereas brighter white light can make you feel more alert.
How to Use Artika's Lighting to Enhance Your Space
Now that you understand why it's important to think a little deeper when looking for interior and exterior lighting design let's discuss how you can transform the design and feel of a space with Artika's lighting. Here are four ways to use lighting to enhance your space:
Highlight Dark Corners with Floor Lamps
Dark corners can make a room feel closed-in and suffocating, but switching on the leading light is sometimes unnecessary, especially if you're looking for something cozier. We recommend floor lamps as the ideal middle ground to light dark corners and create a focal point in any room.
Floor lamps allow you to benefit from bright light while reading but maintain a reading nook feel. Take our Swirl Integrated LED Floor Lamp in Chrome, for example. This stunning floor lamp provides bright light to illuminate your novel pages and act as a statement art piece that attracts the eye.
By illuminating dark corners, the Swirl Integrated Floor Lamp can make a space feel bigger and demonstrate your love for all things abstract.
We also recommend using dimmable features on all of our floor lamps, as you'll be able to customize your lighting to your mood and adjust when you need a little more darkness to enjoy a movie or more light on those darker evenings.
Choose a Low-Hanging Light for a Room Centerpiece
A lighting fixture isn't just a functional piece of equipment; it can also be an art piece. Lighting fixtures can tie your interior design together and stun your guests when they walk into a room. To do this, consider using a low-hanging light like a pendant light or chandelier. In dining rooms and kitchens, low-hanging chandeliers or pendant lights are an attractive way to embrace more interior design choices while making a stark room feel more inviting.
Dining rooms and kitchens may have less personal decor, as you tend to fill them with more functional furniture, so these lighting fixtures are an excellent way to re-introduce your personality to a space. Our Gatsby 5-Light Chandelier is the perfect chandelier to line your dining room table and provides just the right amount of warm light, making it perfect as a dining room centrepiece. You can adjust the height for your preferences and dim the lights for romantic meals and intimate dinner parties.
Utilize Customizable Lighting to Adapt Your Rooms To Your Mood
As we've mentioned, lighting can influence our moods, so it's best to choose a lighting option that gives you the power to change the temperature to match how you feel. Lighting temperatures tend to fluctuate between warm whites, which is 3000K, neutral white, which is 4000K and cool whites, which is 5000K. Warm whites make a space feel more homely and are the perfect correlated colour temperature for relaxing in the living room after a long day at work.
Cool whites are ideal for office spaces or kitchens where we need brighter light to wake us up. However, you shouldn't restrict yourself to specific rooms when you're in certain moods, so choose a lighting fixture with selectable CCT to adapt your mixtures to how you're feeling.
The Salto Integrated LED Pendant Light is a perfect example of how a lighting fixture can still offer an artistic flair while giving you complete flexibility. You have the freedom to choose your colour temperature, as well as dim the light when you need to.
In other words, this is the perfect light if you're looking for ultimate control over the aura of your space.
Consider Vanity Mirrors or Outdoor Lighting Design for Symmetry
Utilizing symmetry is a simple yet effective way of transforming a room into a sophisticated space. Vanity mirrors aren't just for sitting on top of or alongside your bathroom mirror; they can create stunning lines of symmetry that make a piece of furniture the room's centrepiece. Our Swirl Vanity Mirror is perfect for placing on either side of a bed to create a modern yet relaxing bedroom space. Not only is this ideal for late-night reading, but it also incorporates an artistic feel into your bedroom.
If you're looking for vertical lights to provide exquisite lines of symmetry to transform a space, consider using some Artika outdoor wall lights. Our outdoor wall lights are simplistic yet stunning and can take a space to a new level of interior design.
Our Mazza Bubble Integrated LED Outdoor Light is perfect for lining either side of your front door, but this stunning piece also emits a warm golden light that's a perfect addition to a bedroom or bathroom. This relaxing light with crisp lines and sophisticated bubbled glass is the ideal way to embrace modern symmetry while adding a fun little flair to your home.
Create a beautiful indoor or outdoor experience today with Arika's quality lighting designs!
If You're Looking For Stunning Lighting Options For Inside and Outside Your Home, Shop Online at Artika Today
As you can see, lighting design can change how we look at a space and communicate our interior design choices. Why not change how you choose your lighting today by shopping for our exquisite collection of stunning interior and exterior lights at Artika?
We have options for every style, from mid-century to modern glam, and are experts at making the interior design look better. Shop with us online today to find beautiful lighting and interior design options that will change the look of your home.
---
This content is a joint venture between our publication and our partner. We do not endorse any product or service in the article.