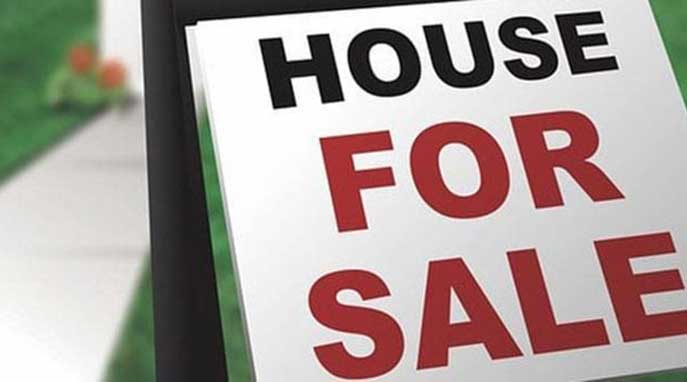 The need to sell a house fast can put you under a lot of pressure, especially if you need the money fast, or if it is your first home to sell. Homeowners who need to relocate quickly may urgently need to sell their current home to raise money for their next home at their new destination. So, they need to make informed decisions that will help them sell their current homes very fast.
Real-estate professionals have written a lot of tips to help those who need to sell a house fast and it is important to take such advice very seriously. This article contains well-researched tips you can follow to sell your home fast, whether you are a homeowner or real estate agent.
Research About Home Sales
If you want to sweeten the deal to sell your house fast, then you need a lot of information like facts, tips, and everything else that will help you make the right decisions. You can research on the web or through consultations with real estate experts.
As you research, you will learn the experience of others who have sold their homes before, and learn the options and steps to sell the home fast and the mistakes to avoid. This step is highly recommended for anyone who needs to sell their house fast.
Know Why You Need to Sell
Why do you need to sell your house fast? Do you want to relocate, or do you need the money urgently to take care of an emergency? If you know why you need to sell the house, then you will make the right decisions such as setting the goals and knowing who to sell to.
There is no need to make hasty decisions unless you are pressed. However, selling a house fast remains the dream of every home seller, whether it is an individual looking to dispose of their property or a real estate company.
Be Creative During Home Staging
Home staging helps people sell their homes fast. It is the process of adding value to a home through a series of steps. If you need to sell a house fast, then this is a step you must take seriously. However, it requires some money to some extent.
First, declutter and organize your house neatly. You could start from outside and work inside. If you have been hoarding old junk all over the yard, get a disposal company to collect and dispose of them appropriately for you.
On the inside, make sure that old, faded, chipped, broken, and cracked surfaces and accessories are repaired by an expert. You could also add modern features so that potential homebuyers will be compelled to buy your home.
Price the House Correctly
The research you did first will help you know the price of other similar homes in your area. But again, how much you have home staged will determine how much more you will add to the price. If you need to sell a house fast, you must remember that the right price plays a big role. Most home buyers are looking for value for money and they are aware of the cost of homes because they have done a lot of research.
It is recommended that you seek the help of professional home valuers after home staging to know the best price to tag your home. This is the price you will use to list and advertise your home all over property channels.
Decide Who to Sell It to
So, who are your target customers? Mortgage or cash buyers? When you need to sell a house fast, the latter could help you according to Home Flippers, a real estate company in Canada that buys houses for cash fast.
Choosing a cash buying company enables you to close the deal fast, within a few days if the house has legal challenges such as pending issues with a previous owner. Unlike mortgage buyers, these companies can raise all the money to buy a house upfront, and so are individual cash buyers.
You can also use online platforms like HomeLight, YouthfulHome or Clever that let you connect with cash buyers and realtors in a single place and decide who you want to engage to help you sell your house fast.
Hire a Real Estate Agent
If you are not willing to sell your home to a cash buyer for some reason, you can hire a real estate agent to help you sell your house fast. These experts have the expertise and experience to help anyone who needs to sell their house fast by listing the home on relevant property platforms, convincing potential customers, and negotiating the right price for the house.
A real estate agent asks for a commission or a payment for the services they offer, but they are worth hiring because they shorten the process and make it hassle-free. It is better to hire the best in your local area because they have a lot of knowledge in local house sales.
Participate in Marketing Your House
If you still need to sell a house fast, you must participate in marketing and advertising it alongside the real estate you have hired. Take pictures of your well-prepared home and post them on your social media pages, property listing websites, and your email contacts, among other platforms.
This will increase the target audience and increase the chances of selling your home pretty fast. If you manage to sell the home before the agent does, you might save the commission they asked for because most only charge after successfully selling the home for you.
Be Available During Home Shows
You should be available for home shows if you need to sell their house fast. This is your opportunity to explain a brief history of your home and give reasons why it will benefit the potential buyer. You can also clarify any pending issues that buyers should know when making a commitment to buy your home.
Clear Any Pending Issues
If you need to sell a house fast, you must clear any pending legal issues early enough. These include court cases challenging the ownership, payment of home taxes, or issues with the previous owner. Make the home as clean as possible to avoid getting hindrances during the sale. Customers will appreciate buying a home with no pending issues.
Final Words
With these helpful tips, anyone with the need to sell a house fast will have an easy time. All you need to do is pick those that are applicable in your case, especially after deciding who you will sell it to. All the best!
---
This content is a joint venture between our publication and our partner. We do not endorse any product or service in the article.