In history, governments have established corporations tasked with overseeing gambling activities. In 1992, Quebec's cabinet approved the establishment of casinos and delegated the creation of gambling houses and operation to Loto-Québec. This body then divided the responsibilities and came up with three subsidiaries, each tasked with a specific duty. The roles of these subsidiaries were defined as;
Building gambling joints and overseeing all their operations.
Operating restaurants
Acquiring, building, and overseeing the facilities.
These role designations ensured that Loto-Québec managed all operations and that there was order in the corporation's work. The first casino was up and running in 1993, and this is the Casino de Montréal. This is now the largest gambling operation in Canada. Then, in 1994, the corporation established Casino de Charlevoix.
More were established over time, and as the scope of operation grew, Loto-Québec acquired further mandate from the government. Now, with the long experience and acquired expertise in gambling operation, this corporation continues to oversee gambling in Canada, with a shift in approaches, due to the growing online world.
Why was Organized Gambling Established in Canada?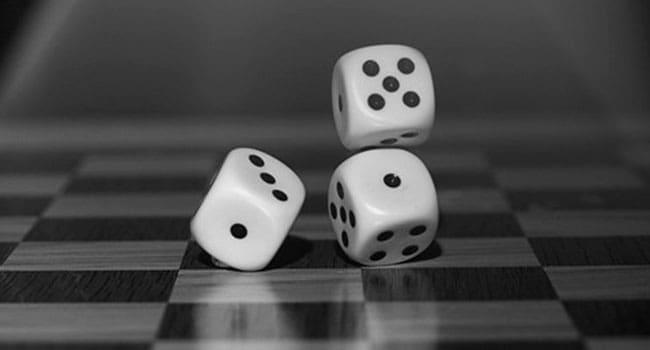 Gambling has been a choice activity for people across the globe for centuries. While the activity had become widespread, the first was established in 1638, and it is known as Casino di Venezia. Players enjoyed gambling in informal settings, and in some countries, this meant hiding. This is because there were negative perceptions of gambling and what it meant for the community.
Although this blatant disregard and government restriction have changed for most of the world, it continues to be illegal in some regions such as Qatar. However, over the years, many countries have decided to embrace the activity. When the Quebec government decided to establish a corporation to oversee the creation of gambling dens, it was informed by;
The need to create jobs – those houses under Loto-Québec have created more than 6000 jobs since they were established. In its first year, Casino de Montréal employed 700 people. This number has significantly grown since then.
Income generation – the cabinet wanted to tap into the already thriving gambling industry. Since Canadians were already gambling, building government-operated joints meant redirection of the funds used in other places.
Increase tourism – Loto-Québec gambling houses receive more than 11 million visits every year, with more than 3 million being from tourists. Gambling evolution to all-rounded destinations connected to resources such as spas, health clubs, pools, and luxury hotels makes these an ideal travel destination for tourists.
Modern-day Gambling in Quebec Casino
The gambling business has been lucrative over the years. The fact that Loto-Québec casinos have retained relevance over the years is not only commendable but also admirable. This continued standing in ensuring order and customer satisfaction has been made possible by keeping up with innovation in the market.
Now, you have choices in the numerous online and land-based joints. When it comes to brick and mortar operations like Casino de Charlevoix, you will find more than 800 slots and 20 table games. This variety is overshadowed by the vast options offered for players who opt for the online gambling world. Gamblers in Canada are spoilt for choice when it comes to online casino Canada real money. Luckily, you can always go through a review to determine what kind of services the casino offers.
Gambling is now more accessible since all players need is a supported device, a reliable gambling house, and some money to get started. However, while this online gambling world continues to grow, the foundational essence of Loto-Québec joints, which is land-based, remains relevant. Although the online aspect is alluring for those who appreciate the convenience of instant and unlimited access, some prefer the latter.
Choosing the Right Casinos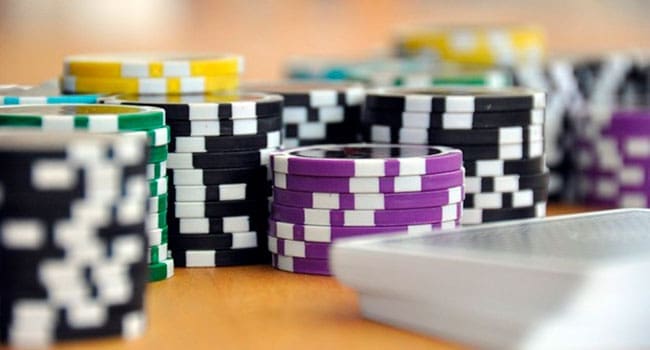 Between the year 2015 and 2016 Loto-Québec gambling earned over 256 million. This depicts how lucrative the casino business is new casinos. With the high revenue, there has been continued growth that has led to the establishment of new casinos. This increase in options has led to a massive demand for scrutiny of casinos. Despite the organization's efforts, especially with online gambling, the process of determining authentic and reliable gambling platforms proves harder. This has led to an increased involvement of players and experts through a review of the new casinos. The decision to play at some specific land-based operations is influenced by external factors such as location, proximity to attractions and amenities, and other things. Choosing an online casino requires an assessment of all internal aspects of the operation.
Some of the things you will find in reviews include;
Payment methods
Quality and variety of game selection
Security and safety
Terms and conditions
Customer support
Loto-Québec land-based joints underwent evaluation on similar aspects, only that the responsibility to do so was tasked to subsidiaries. The online gambling industry is fast-growing, and it attempts to create a realistic experience through live and VR casinos. While the corporations and official bodies continue to operate casinos, the responsibility to keep the casinos honest and reputable falls on gamblers, experts, and other stakeholders.
Current Subsidiaries of Loto-Québec casinos
This corporation has diversified to accommodate a changing gambling world. Current operations of Loto-Québec joints are run by;
Société des casinos du Québec – this subsidiary operates four casinos. These are casino de Charlevoix, casino du lac-leamy, casino de mont-tremblant, and Casino de Montréal. They are some of the biggest in Canada, and they include other essential services such as accommodation and restaurant.
Société des établissements de jeux du Québec operates over 12000 video poker in bars, gaming complexes, and bingo network.
Casiloc inc – construction and equipping them with furniture and machines.
Technologies Nter – intergration and creation of Computer software and system for Quebec Casino Business.
Conclusion
Gambling in Canada, like many other aspects of day to day life, has been significantly influenced by the digital and technology innovations in the industry. This, while mostly beneficial for both players and casinos, comes with the added risk of bad experiences in gambling. The order that was to be established by Loto-Québec has been interrupted by unlimited access to international operations. In turn, this reality delegates some of the responsibility to ensure responsible and fair gaming to gamblers and experts.
---
This content is a joint venture between our publication and our partner. We do not endorse any product or service in the article.