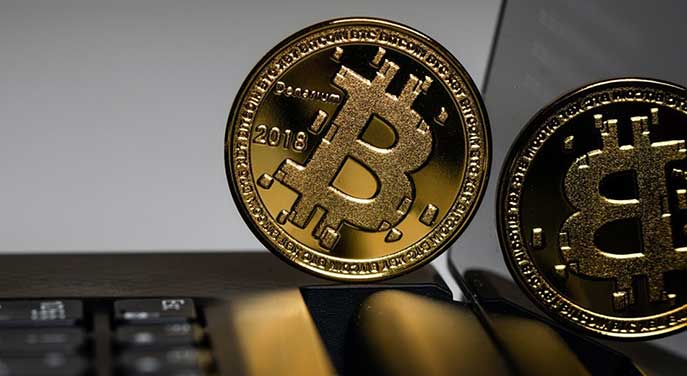 Bitcoin is becoming one of the most sought-after cryptocurrencies globally, especially by companies in various industries ranging from health, finance, technology, food, trade, etc. And other industries are constantly being encouraged to buy bitcoin. This can be attributed to Bitcoin's previous all-time high prices and potential returns.
Two big purchases of bitcoin in 2019 that made the headlines of most newsletters and blogs are the massive bitcoin purchases by Square ($50 million) and MicroStrategy ($435 million), which brought investment in bitcoin by companies to everyone's attention. However, beneath the surface, this pattern began much earlier in 2018, during the icy bear market.
You will find answers to your questions such as should your company buy bitcoin, the benefits your company gets when they buy bitcoin, and how you can buy bitcoin as a company. Read on to get more details if these questions have been on your mind lately.
Should companies buy bitcoin?
Yes, companies across different industries should buy bitcoin. One major reason companies should buy bitcoin is its decentralized system. Many bitcoin investors, both corporate and individual, wish to promote the growth and development of digital currency because they recognize the value of a currency without a government-mandated price cap.
The thrill of being a part of ground-breaking blockchain technology is enough reason to entice your company. Businesses will be more willing to sell fiat currency (government-issued currency that is not backed by any commodity) in favor of bitcoin when they begin to see bitcoin as a digital gold in terms of scarcity-related value.
What are the benefits of buying bitcoin in your company?
Some of the benefits of buying bitcoin as a company are:
Most customers or consumers that patronize companies these days want to perform transactions using bitcoin or other cryptocurrencies; therefore, as a company, to meet your customer's satisfaction, you should buy bitcoin.
Bitcoin offers so many advantages that conventional fiat currency does not offer, such as programmable money, fast, accurate, transparent, and trackable.
Bitcoin can aid the diversity of your company's customers because, according to a recent poll, about 38% of new customers use bitcoin to make their purchases, especially when the transaction is large.
Bitcoin can perform quick transactions in situations where the company is Illiquid due to conventional assets being parsed.
How to buy bitcoin as a company?
It can seem like a big deal to buy bitcoin as a company, but it is not so difficult. As you would see below, it becomes much simpler once you break it down into easy-to-navigate steps. Buying Bitcoin requires a service or exchange account, while additional secure storage measures may be needed. Although, this inquiry may seem difficult if you've never purchased bitcoin or any other cryptocurrency before.
Open a crypto exchange account
Opening a crypto exchange account is the first step in purchasing bitcoin. Cryptocurrency exchanges, payment services, and brokerages are popular trading services and venues for obtaining cryptocurrencies. Using cryptocurrency exchange to buy bitcoin is the most convenient alternative because they provide a wider range of functions and more cryptocurrencies to trade. You can purchase, sell, and hold cryptocurrency by signing up for a cryptocurrency exchange. Using an exchange that allows consumers to withdraw cryptocurrency to their online wallet for safety is often the best option.
Buy bitcoin
The second step in purchasing bitcoin is to place the order. To begin, send money from your business bank account to the exchange (euros, dollars, pounds, etc.). Some corporate bank accounts prohibit transactions to and from crypto exchanges, so check with your bank ahead of time to see what their policy is on crypto exchanges. You must place your order after the money has arrived on the exchange. In general, there are two different types of orders. You submit a 'market order' if you want to buy at the current bitcoin price and a 'limit order' if you want to buy at a predetermined price.
Keep your bitcoin safe and secure
You have two alternatives for holding bitcoin after buying it on an exchange. You can either leave your bitcoin in the custody of the exchange where you purchased them, or you take them out of the exchange and store them in your bitcoin wallet. The difference between both is that you don't have to be conscious of storing your private keys yourself for the former, while for the latter, you have to ensure the security of your keys yourself.
---
This content is a joint venture between our publication and our partner. We do not endorse any product or service in the article.