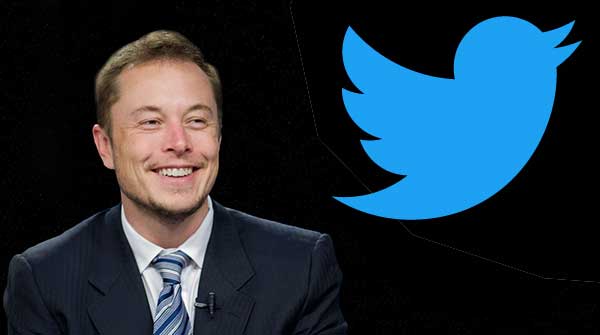 In late October 2022, business magnate Elon Musk officially completed his $44 billion acquisition of Twitter. But this takeover was anything but smooth. From getting cold feet about the deal to a pending trial and bad memes, It was quite the rollercoaster.
Musk also decided to take the company private, which means no shareholder meetings are necessary, and he can make changes to the service without public scrutiny.
Some of these changes include shifting from ad to subscription revenue, tapping into the potential of the platform as a source for job ads, having the ability to edit published tweets, a tech that zaps spam bots, and frequent feature updates.
So what do all these mean for brands and their social media strategy? How should marketers react to this new Twitter? Read on as we explain.
Content Is Still King
Regardless of the change in leadership and the pending changes that could take place on the platform, users still decide what value is. As a result, businesses/brands must continue to offer value to their audience by creating content that's relevant and valuable to them.
The way a brand presents itself on the platform is still as relevant as ever. From creating a professional profile like Steve Streit's Twitter bio to posting relatable content/engaging with their followers through a tweet or retweet — it all matters.
The new owner of Twitter and SpaceX CEO also emphasized how crucial it is that content is "meaningful" to users in a tweet, saying, "It is essential to show Twitter users advertising that is as relevant as possible to their needs. Low relevancy ads are spam, but highly relevant ads are actually content".
A War on the Bots
Twitter bots can automate administrative or non-essential tasks, such as sending DMs to new followers or following accounts based on hashtags, if deployed correctly. This can help you advance your Twitter marketing without investing much time and effort.
But this automation tool has been abused by spammers and people with political agendas to spread fake news/misinformation.
For businesses that rely heavily on automation to manage social media effectively, this could prove to be a problem in the long run.
Because of the amount of bot activity on Twitter, Musk considered pulling out of the Twitter deal. He slammed Twitter executives in charge of content decisions for not accurately counting spam accounts.
And in July, the Tesla boss decided that he no longer wanted to own Twitter, saying that the platform had a high spam rate. However, Twitter sued, and to avoid a trial; he completed the takeover.
Mr. Musk says he wants to make a subtle change to the bots so that he can stamp out spam and fake accounts on Twitter. That's one to keep an eye on.
Brand Safety is Now a Bigger Concern
Part of Musk's plans is to relax the censorship on the platform by allowing free speech. As a result, many businesses are concerned about brand safety.
Brands are sensitive to the types of content against which their ads run. Most marketers cringe at the prospect of their ads appearing next to hate speech, pornography, or misinformation.
If Musk continues with his plans to update Twitter's policies in this way – it may be best to be cautious about your Twitter marketing strategy for the time being.
The Bottom Line
The reign of Musk as the Twitter boss is still in its early days. But it has been eventful. From massive layoffs to a significant shakeup at the top – there has been a lot to take in in the last few weeks.
For businesses and brands that rely on the platform to generate leads and nurture relationships with customers – it's crucial to keep an eye on how this plays out and how these changes impact your brand's strategy on Twitter going forward.
---
This content is a joint venture between our publication and our partner. We do not endorse any product or service in the article.