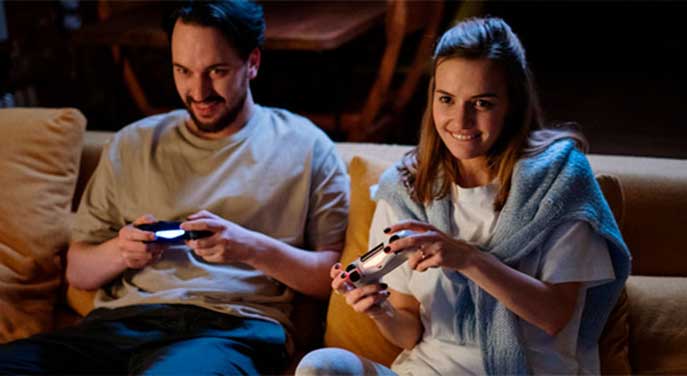 Playing games has become more than JUST playing games now, if you want to be good at some game, you do have to practise a lot but if you don't have the right tools at your disposal, that would just be a waste of time!
And while your gaming setup does matter to run the game smoothly, in order to run smoothly with the game, you need to have a decent gaming mouse too. Doesn't matter if you are playing a competitive game like CSGO or a casual game like Minecraft, having a gaming mouse can really amp up your gameplay.
So, in this guide, I will tell you exactly what you need to know before you choose your gaming mouse!
Mouse Grip (Ergonomic)
Your grip type, whether palm, claw, or fingertip, determines your playing style. And the ideal grip type for you is the one that feels most natural to you, and the mouse you choose may be dependent on that grip style.
Regardless, whether you're attempting to shoot an opponent or acquire New World Coins, you'll probably want to utilise a mouse that's intended for fingertip style quick clicking.
DPI and Sensitivity
The number of dots per inch, or DPI, determines how quickly your pointer goes across the screen. A mouse with a DPI of approximately 800-1200 is excellent for Minecraft, however some individuals prefer mice with a lower DPI, while others prefer mice with a higher DPI. A mouse with a DPI that can be changed based on the circumstance is recommended.
CPS – Click per Second
In any game, clicks per second, or CPS, is crucial, because a higher CPS lets you strike your opponents more often than a lower CPS. Because of all the quick clicking you'll be performing, as well as the grip type already mentioned, the longevity of the mouse is important for greater CPS.
Macros
Macros are shortcut keys that may be used to speed up repetitious operations or execute numerous actions with only one keystroke. A mouse with macro keys may help you save a lot of time and energy, allowing you to do more in less time. Which can play a big role in determining how well you do in competitive modes. In games with changing modes (PvE and PvP), you can also create unique profiles with distinct macros for each mode.
Conclusion
Getting the greatest mouse will undoubtedly increase your efficiency in and even accuracy in most of the competitive games, however you need to practise a lot and adjust it according to your own playstyle to get the most out of it. If you're a newbie, you can get away with using a conventional mouse. A sturdy mouse with adjustable DPI and weights will be your best option if you actually know what you're doing.
---
This content is a joint venture between our publication and our partner. We do not endorse any product or service in the article.