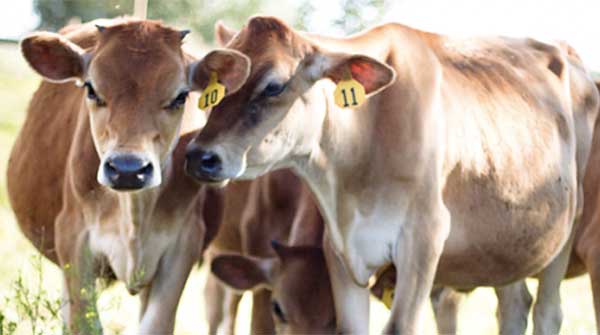 As a cattle farmer, you probably know the importance of an up-to-date inventory record. Maintaining accurate cattle inventory records provide invaluable insights into the cattle management process. This includes tracking how many cows you have, keeping up with the calfhood details, their breedings and pregnancy time, and the resources you need for your cattle business to run smoothly.
To give you better clarity on why you need an organized cattle inventory, here are some of the top benefits.
First, it allows you to keep track of the number of
Second, a good inventory system allows for recording purchase and sales information, including the tracking dates for purchases, sales, and
An up-to-date cattle inventory record helps identify any potential health problems with your Any abnormal health conditions, such as weight loss can be detected early on. You can thus take preventive measures such as vaccination, etc. This ensures that your operations are not hindered and keep running efficiently.
You have access to past records, based on which you can design improved breeding
Cattle inventory records also provide electronic ID support, which helps track and search cattle with the help of their tag This also allows ranchers to maintain a movement history.
It assists in the efficient supervision of the herd and its
Animal timelines are the perfect way to keep track of each animal's The timeline starts at birth and collects the data you enter about that animal. From birth weights, health treatments, offspring, and more, the animal timeline shows you everything there is to know about each animal.
Now that you know the benefits of an up-to-date cattle management system, it's time to understand how to keep your inventory organized. Read on to find out.
How can you keep your cattle inventory up-to-date and organized?
You can either go the traditional route, that is, maintaining a physical ledger where you pen down the livestock summary. Or recording this information in a spreadsheet. While these methods may be cheaper than the use of software, they require a lot of manual effort and are prone to errors.
Using cattle management software helps to streamline your record keeping. Keep track of your cattle inventory and changes in the herd as well as the health and well-being of your animals, all in one easy-to-reference place. Carry the information over from year to year with no issues and avoid errors and misplacing data along the way.
Why Cattle Inventory Management Software?
The best livestock management software helps farmers to keep complete individual livestock The software plan could include various features, such as purchase and sale information, keeping track of breedings, pregnancy checks, movement history, performance data, calfhood details, and more.
Modern livestock farming can be challenging for cattle First, they have to meet the demands of the market. Second, it can be difficult for farmers to track and monitor their livestock.. Cattle Inventory software allows recording descriptive details about each animal and maintaining the information on herd health.
Advanced software solutions enable farmers to manage their operations Modern livestock management software is designed to automate various processes associated with running a farm. Investing in appropriate software gives cattle farmers access to best practices, updated information, and other features that can help them save time and money.
Final Words
An organized record-keeping system is integral to managing a cattle farm business and ensuring its profitability. These records help you make informed decisions. Additionally, records are required in a cattle business's legal and financial matters. Your cattle business needs the proper inventory tracking & management tool. Considering the use of the latest technologies in the cattle business, the ideal solution is to use good cattle inventory tracking management software for your cattle business.
---
This content is a joint venture between our publication and our partner. We do not endorse any product or service in the article.