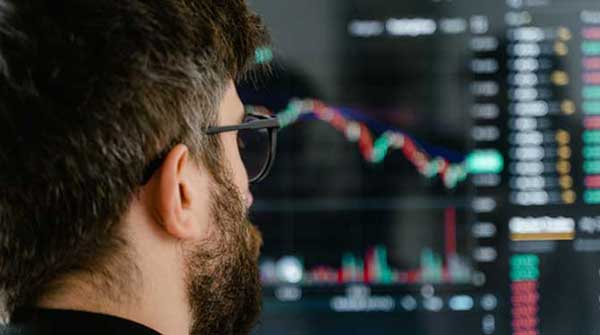 The Covesting copy trading module is among the most popular communities in crypto today focusing on sharing ideas, profits, and strategies. The global trading community gathers there to do battle for the top spots on the Covesting global leaderboards – a fully transparent system that highlights each strategy's every win and loss.
In exchange for being in the spotlight, these strategy managers gain followers who bolster their capital size and earnings. When a trade is successful, the strategy manager, follower, and the house all profit. However, there's a way to reduce how much the platform itself takes in fees – a necessary part of doing business – using the COV token. Moreover, that's just one of several utilities the ERC-20 token unlocks within the Covesting ecosystem. Here's more on the subject.
What Is Covesting? Copy Trading Module Explained
Covesting made a big splash in 2020 when it launched its copy trading module on the award-winning multi-asset trading platform PrimeXBT. Those who join the Covesting community can take advantage of PrimeXBT robust feature set and a slew of advanced trading tools. Together, the two brands and partners have had the crypto industry buzzing ever since.
Top strategy managers have turned six figures into seven in just a few days, making their followers a fortune all while they rose to the top of the platform's leaderboards. The leaderboards themselves are filled with data centered around risk and success.
A five-star rating system also underscores any traders who adhere to strict margin allocation, risk management and show profitable trading strategies again and again. Winners like what is described here naturally rise to the top of the list.
Followers can pick and choose from the ranks and decide who is worth their follow – and capital. Once locked in, followers then make money from the winning trades of the top-ranked traders on the platform. Followers have to decide from some of the world's finest, so carefully considering all metrics is a must in choosing the best strategy to suit your personal needs.
What Is The COV Token? Utilities Unlocked Through Staking
Here's where the COV token comes into play. As part of the ongoing B2B partnership, Covesting has introduced COV token staking to PrimeXBT to enhance the utility of the COV token and the value of the Covesting ecosystem of products and services.
By staking COV tokens at various levels, Standard accounts become Advanced, Premium, and Elite – each with a unique set of increasingly more powerful benefits. For example, the profit share increase that goes to the follower rises by 2%, 3%, and 5%, respectively. Trading fee discounts also stack from 10% to 20%, all the way to 30%. For strategy managers, follower limits can be increased by double or triple – and even unlimited at the Elite level.
Staking COV tokens also provides up to a 2x APY boost in the Covesting Yield Account module coming in Q3 2021 from the same two partners. COV token staking will enable DeFi staking rates at as high as 35% APY through Covesting Yield Accounts when the service launches later this year.
COV utility tokens are an ERC-20 token available through Kucoin or Uniswap. The token was designed to be at the center of the Covesting ecosystem of products, including the Covesting copy trading module, Covesting Yield Accounts, and whatever innovative tools come next.
It boosts the value of each platform by unlocking unique benefits for token holders. COV token wallets were added to PrimeXBT as part of the recent PrimeXBT V2.0 update, which also added support for ETH and ERC-20 versions of USDC and USDT.
How To Access Covesting On PrimeXBT
The award-winning trading platform is the current exclusive partner of Covesting. PrimeXBT allows Covesting strategy managers to trade CFDs on forex, crypto, stock indices, and commodities like oil, gas, and gold. The platform has grown aggressively through its global expansion plans, word of mouth, and more.
Trading volume at the ultra-reliable platform regularly reaches more than $2 billion each day and is climbing, soaring during especially volatile days across the crypto market. Traders on the platform are better prepared and more profitable than elsewhere. And if all else fails, users can copy trade instead to stay exposed to crypto, even when things get tough.
---
This content is a joint venture between our publication and our partner. We do not endorse any product or service in the article.