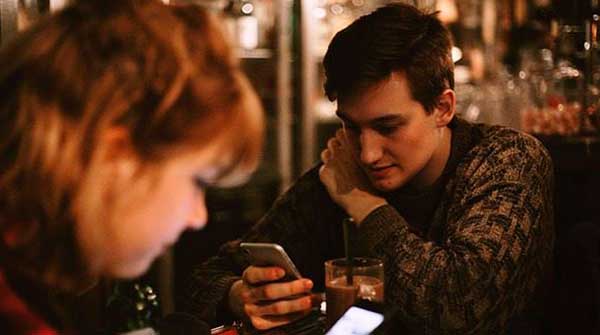 Smartphones have become a crucial part of our lives, offering us not just a means of communication but also a source of entertainment. With the advent of smartphones and the internet, the way people consume entertainment has changed dramatically. Here are some of the most popular ways people are finding joy on their smartphones nowadays.
Online Casinos:
Online casinos have become increasingly popular, with millions of people around the world logging in to play their favorite casino games. From slots to table games, online casinos offer a wide range of entertainment options. One of the most popular forms of entertainment in online casinos is slot tournaments. A casino tournament is a competition between players where they compete against each other to win a prize. These tournaments can be held over a specified period of time or can be played in real-time.
In a slot tournament, players play a specified slot game and compete against each other to see who can get the highest score. The player with the highest score at the end of the tournament wins the prize. The prizes offered in slot tournaments can range from cash prizes to free spins on the slot games.
Online casino slot tournaments are becoming increasingly popular due to their convenience and ease of access. Players can participate in these tournaments from anywhere, as long as they have an internet connection and a smartphone. The tournaments are also designed to be fun and exciting, offering players the opportunity to win big prizes while playing their favorite slot games.
Streaming Services:
Streaming services such as Netflix, Amazon Prime, Disney+ and Hulu have become extremely popular, providing people with a massive library of movies and TV shows that they can watch on demand. These services offer an affordable and convenient way to access a vast selection of entertainment. With the rise of streaming services, people no longer need to wait for their favorite shows to air on TV or buy physical DVDs. Instead, they can simply log in to their streaming service account and start watching their favorite shows and movies instantly.
Gaming:
Smartphones have become a central gaming platform, with millions of people downloading and playing games every day. From puzzle games to action-packed adventures, there is a game for every type of player. Mobile games have become particularly popular due to their convenience and ease of access. You can play your favorite game anytime, anywhere, without carrying a separate gaming device.
Social Media:
Social media platforms such as Facebook, Instagram, and TikTok have become a source of entertainment for millions of people. People spend hours browsing through their feeds, watching videos, and scrolling through photos. Social media platforms are also a great way for people to connect with friends and family, share their thoughts and experiences, and keep up-to-date with the latest news and trends.
In Closing
Smartphones have become a vital source of entertainment, providing people with a wide range of options to choose from. From streaming services to social media, and online casinos, there is something for everyone. Whether you prefer to watch movies and TV shows, play games, or participate in online casino slot tournaments, smartphones have made it possible for you to do so.
---
This content is a joint venture between our publication and our partner. We do not endorse any product or service in the article.