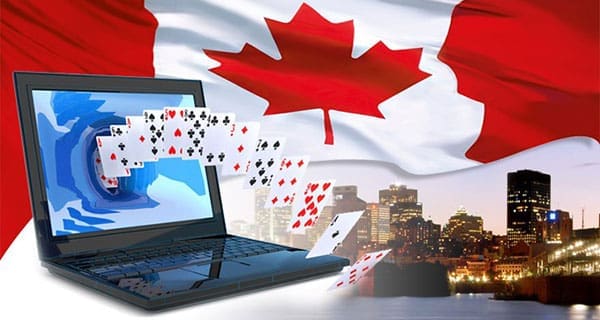 The gambling industry has always been distinguished by its characteristics, but not each business area can bring a big profit, especially from the outset. At the same time, activity related to games of a chance usually produces much income to its owners.
There are land-based casinos with card games/slots, betting on racing and public lotteries in the Canadian gambling industry. It's also not forbidden to play the games on foreign websites; however, at the same time, some companies refuse to sign up Canadians on their sites. Visiting online casino, customers are entitled to expect the same level of services as when they visit land-based ones. Taking the way online websites develop nowadays, users can expect even higher service level.
Gambling Law and Its Peculiarities
Canadians are able to play in any online casino they want to. The legislation doesn't pursue the players betting online, although such activity is only legal in a few provinces. Online gambling companies obtain a license and place their portals abroad. Bypassing strict legislation, offshore online casinos often provide their servers on the territories of the Canadian province. At the same time, only websites registered in Canada can be prosecuted for serious violations.
Winnings are taxable only if they are labeled as a type of earnings. Winning is considered earnings if it meets the following criteria:
player's high skills;
regular payments.
Such a way, the government only levies taxes on professional poker players, but not gamblers playing for fun. Most Canadian online operators offer users conducting currency transactions using third-party services; that's a norm for Canadian online gambling industry.
Canadian users are allowed playing not only in land-based casinos but also on foreign online websites. Such pastime is not subject to legal prosecution; that means the players no longer need to look for the operators working with Canadians only. Obviously, there may be some difficulties when signing up on the site and playing for real money; however, it won't be hard to find a suitable option for taking their wide range into account.
The Most Widespread Games In Canada
British Columbia boasts the largest number of electronic bingo machines. The largest number of electronic and offline card tables are located in Ontario. The government allows playing online games but not in all provinces; for example, online gambling is not available in such provinces as Alberta and Saskatchewan. Electronic gaming machines are one of the most common in Canada. Most of these machines are located in Ontario.
Other widespread games are:
e-bingo;
lottery;
card games.
Games played in Canada:
sports bettings;
lottery;
bingo;
casino slots;
scratchcards;
table games;
video poker.
It was forbidden to play online casino games in Canada until 2009; that's why Canadians have always been playing in land-based casinos. Nowadays, the Criminal Code doesn't prohibit such kind of activity. Games organizers are responsible for their activity; they will be brought to justice in case their activity breaks the law. It may be said online casinos are allowed in Canada; however, Canadians are able to only play the state lottery in most provinces.
---
This content is a joint venture between our publication and our partner. We do not endorse any product or service in the article.