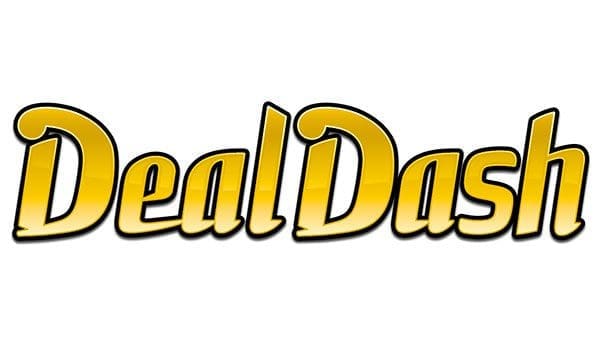 For nearly 15 years, DealDash has been a popular option in the world of penny auction websites, offering its users the opportunity to get high-quality products at a fraction of the cost.
If you've been curious about the platform, but unsure whether it's worth your time, this is your chance to learn more. We're going to delve deeper into DealDash and explore what makes it worthwhile — and why it might not be for everyone.
DealDash has a different model than sites like eBay. At DealDash, users have a wide range of products to bid on, from electronics to home appliances, and even vehicles. DealDash partners with suppliers to ensure their customers are able to bid on a variety of products.
How does DealDash work?
To partake in auctions a bidder must first buy a pack of bid credits. When a bidder places a bid on an auction, one bid credit is used, increasing the auction price by one cent. All auctions start at $0.00 and a 10 second countdown timer starts ticking. Whenever someone places a bid, the countdown timer is reset to 10 seconds. The winner is determined by whoever placed the final bid when the timer reaches zero, allowing them to purchase the item at the final auction price.
For those who don't win the auction, DealDash also offers a "Buy it Now" option that allows bidders to purchase the item at the Buy it Now price. If bidders choose this option, their bids will be returned to their account and they will receive the item directly from DealDash.
DealDash Reviews
Today, DealDash has continued to grow and expand its customer base. To date, DealDash has hosted millions of auctions since its inception and regularly receives positive reviews from users who have won auctions or received high-quality customer service.
DealDash has a rating of 4.26 stars from 4,331 reviews on Sitejabber.com. Overall, users are satisfied with their purchases and are happy with the customer service, gift cards, and the penny auction model.
DealDash ranks #2 overall among auctions on the website.
Examples of SiteJabber Reviews
Most users seem to like the platform:
"This is the BEST online auction site ever. The prices are reasonable, and the special offers and promotions are appealing. I would strongly recommend DealDash to anyone. Just Give It a Shot!" – Robert.
"Buy bids, bid on deals, and win! So much fun with very little money spent. You receive bonus bids often which is fantastic! The auctions reload frequently and so many different products. I have won many bids with very little money spent! I love DealDash!" – Sandra.
"The gift cards are my favorites and bundles. It was a good idea to limit the gift cards to once a month winner. It gives a chance to others." – Jose.
Other reviewers point to issues on the platform:
"Be careful when you're bidding. I used to love and deal that and I used to be great but as of lately it has gone downhill." – Lee. H.
The appeal of DealDash
One of the primary draws of DealDash is the thrill of the auctions. They are exciting and the friendly competition among a community of bidders isn't easily comparable to other auction sites.
DealDash even encourages bidders to be smart with their auction choices and to set limits to what they're willing to bid. That often means urging users to only bid on the auctions they really want.
The site regularly offers promotions such as Flash Sales, Special Bid Prices, Rewards and Challenges, and more.
Overall, DealDash's popularity seems to stem from the quality of the customer service and the ability to win products at a discounted price. The company offers multiple ways to get a hold of quality products via auction or Buy It Now, and regularly offers rewards and perks to its users.
Is it worth it? That depends on what you're looking for. As with so many things in life, you might just have to try it and see for yourself.
---
This content is a joint venture between our publication and our partner. We do not endorse any product or service in the article.