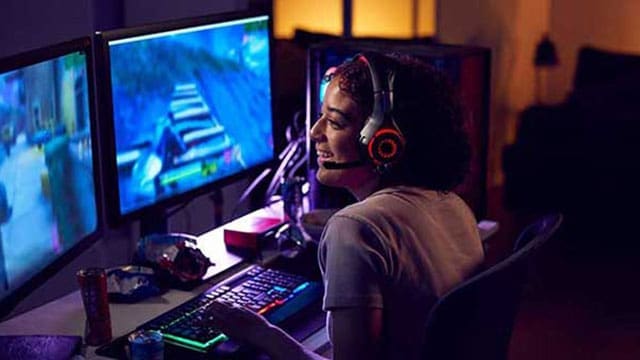 While gaming trends will always come and go, the future of the market is looking clear than ever. We imagine more immersive platforms with billions of gamers gathering to socialize, compete in games and enjoy different forms of entertainment.
In this article, our tech experts will look at the future of the gaming market given emerging technologies like non-fungible tokens, play-to-earn, and virtual reality.
The future direction of the gaming market
The internet was the first major innovation that transformed the gaming sector. This growth was further bolstered by the rise of smartphones and upcoming technologies like cryptocurrency and blockchain technology in the new internet era. As such, the gaming market is constantly evolving as significant developments are coming up.
Some of the most significant gaming developments on the horizon include the digitalization of traditional casino games through platforms like https://www.maplecasino.ca/, the metaverse, more sophisticated VR and AR, and changing player demographics. Here's a closer look at these trends shaping the future of the gaming market.
NFTs, Cryptocurrency, and blockchain technology
Crypto gaming and blockchain technology are spearheading the next revolution in the gaming industry. That's primarily because these upcoming tech trends will be capitalizing on the play-to-earn (P2E) business model. That's where gamers can monetize the effort and time they spend playing video games.
Today, there's a growing selection of money-making games that are offering players rewards in form of non-fungible tokens (NFTs). Non-fungible tokens are digital assets that can be sold or bought easily using blockchain technology. Gamers can also sell the items they earn in NFT form on dedicated marketplaces online, translating their time and gaming effort into real-life earnings.
At the moment, Axie Infinity is the most popular P2E game that online players can enjoy. The players can buy digital creatures known as Axies and use them to fight other teams. These Axies NFTs are forged and traded using its in-game cryptocurrency, SLP and that might be sold for real money through the Ethereum blockchain.
Virtual and Augmented Reality
With the current technological revolution, VR and AR are highly likely to change the way we perceive entertainment and media in the coming decade. Over the next 10 years, computer-generated environments will grow beyond recognition to the extent that it's difficult to accurately predict how they will transform our lives. However, market experts have made the following predictions:
Light detection and ranging (LiDAR) technology will make AR seem more looted in the world. The technology will offer a sense of depth in AR creations and create room for occlusion or the ability to hide digital objects behind real things.
VR headsets will become lighter and smaller while incorporating more immersive features like eye tracking and hand detection technology.
New gaming accessories that are mainstream and more affordable will enhance the VR experience. That might include robotic boots that give players the sensation of walking and full-body haptic suits.
It's also likely that AR and VR will be part of the metaverse, a 3D workspace where people can communicate, work and play games. This digital space has attracted the attention of tech giants like Facebook.
---
This content is a joint venture between our publication and our partner. We do not endorse any product or service in the article.