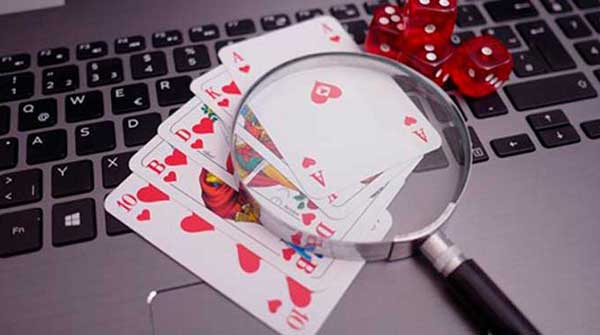 Gambling is a time-honored form of entertainment. Throughout history, people have wagered their money on athletic competitions or games of chance. From the dice games of Ancient Greece to the gladiatorial combat in Rome, and all the way to the 1600s, when Italy built the first-ever casino, the gambling industry has thrived and adapted.
What is iGaming
Today, in the digital era of the 21st century, the gambling industry has been thrust into the future. Online gambling is all the rage. From web poker to video slots and online sportsbooks, the iGaming market is booming.
Many people mistake iGaming as simply referring to casino games. However, the phrase often encompasses all forms of online wagering. After all, you will often find that bookmakers double as casinos and vice versa.
Sports betting websites have especially gained significant traction in the 21st century. After all, the sports industry is one of the biggest entertainment industries. Three billion fans worldwide watch football alone; many like to wager on their favorite teams. Online sportsbooks offer some of the best sports betting odds, not just for football, but all of the favorites, like cricket, tennis, horse racing, and more.
In 2018, the iGaming industry officially became a multi-billion-dollar market and has only grown since then. On the other hand, online casinos have just recently begun to make headway. Thanks to the introduction of live casinos, many big-time gamblers have switched from land-based establishments to online. After all, why go to the casino when you can bring the casino to you?
However, many are still skeptical of the online gambling and betting industry. So, if you are interested in testing your luck but unsure whether you should do so online, let us help you decide. In this article, we will go over the significant pros and some of the cons of gambling or betting online.
The Good
Let's start this article on a positive note. The iGaming industry has done a lot of good for gambling and gamblers. The popularity of online games has drawn in many new people who otherwise might not have been interested in the first place.
On top of that, iGaming is now so big that one could easily compare it to Las Vegas or Atlantic City, some of the biggest gambling markets in the world. So, let us look at the most significant advantages of gambling online.
Convenience
We briefly touched on this before, but convenience truly is the most significant benefit of gambling online. Yes, going to the casino with friends can be incredibly entertaining. However, sitting in front of your computer is just as fun: wearing pajamas, snacking on pizza, and playing against strangers online.
But playing from home is more than just about convenience. Casinos use various psychological tricks to get people to play longer. From interior design to free alcohol, the establishment is designed to get customers to spend more money.
However, if you are playing from home, you are in charge of the atmosphere. You can create an environment that makes you comfortable, ultimately leading to better decisions. So, as you can see, online casinos are more than just a convenient way to play your favorite games.
Transaction Methods
Finally, online casinos allow a wider range of options for deposits and withdrawals. One of the more popular options right now is Bitcoin, which has certainly changed a lot over the past decade. However, for those disinterested in cryptocurrency, you still have a wide range of possible transaction options to choose from. Some of the most popular include the following:
Credit cards
Debit cards
Wire transfers
E-wallets
A Lot of Options
No matter how big a land-based casino may be, the number of games is always limited. The spatial restriction does not exist online. Online bookmakers or casinos can cover as many games or sports as they like.
If you visit an online sportsbook, you will find it covers all of the favorites: football, tennis, horse racing, cricket, basketball, and hockey. However, fans of obscure sports will also find their favorite competitions as well. Whether that be wrestling, handball, or some region-specific sport like kabaddi.
The same is true for online casinos. Frequently, players will have the choice of hundreds, if not thousands, of slots to choose from. And it doesn't end there. Different versions of poker, blackjack, and roulette all exist at these casinos.
American roulette players will especially be happy to learn that they can play the French version of the game. While it may not seem different, French roulette has one less 0 slot. Meaning the odds are much better. So you see, math can help you win at roulette.
The Bad
As you can see, a lot of good came out of the iGaming industry. However, there are certainly some disadvantages that might trouble gamblers. So, it is only fair to give equal lip service to the bad, as we did the good. Let's look at a couple of disadvantages of gambling online.
Legal Issues
As many of you already know, iGaming is not legal everywhere. Most European gamblers should have no trouble, as countries like England, Austria, Finland, Italy, Germany, and more have fully embraced online gambling and sports betting.
However, US residents might have some trouble. You see, while online sportsbooks are legal in most states, online casinos remain in a gray area. Six states have already legalized iGaming in all its forms. However, citizens of most states still have to look for safe and reliable offshore casinos if they want to play blackjack.
Personal Interaction
One of the biggest reasons people invented gambling is for the social aspect. Humans are social creatures and obviously, that aspect is completely lost when gambling or betting online. However, while this may be an issue for some, it benefits others. Many people prefer to gamble without any distractions. And online casinos provide the perfect venue to do so.
Conclusion
Hopefully, after reading this article, you have a better understanding of the advantages and disadvantages that come with online gambling. So, if you find that for you the pros outweigh the cons, give these websites a chance. You might find your new favorite hobby.
---
This content is a joint venture between our publication and our partner. We do not endorse any product or service in the article.