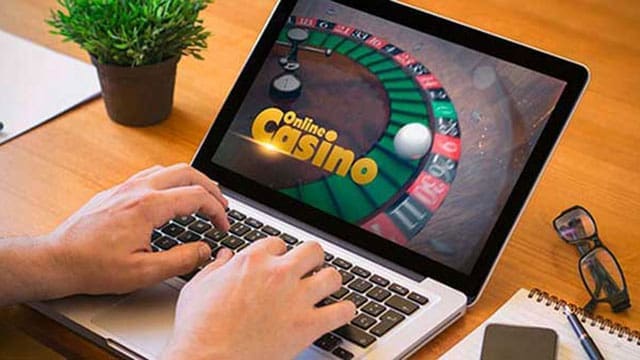 If you've been forced to play online casinos lately or always thought about them but were never convinced enough to try them, you should know that they have tons of things going for them. Many people have either decided to add online casinos to their gaming repertoire while others went online and never came back. While it can be a great alternative, however, online gambling does have a few drawbacks that some traditional players may never be able to get over. Here are some of the pros and cons of playing at online casinos.
Pro – The Selection of Games is Not Comparable
If you like variety, then nothing beats an online casino. Brick and mortar casinos can only fit so many tables and machines, and many of these machines will be the same, so you may only have a handful of titles to choose from. With an online casino, it's not uncommon for one casino to have thousands of different games.
One example is Play Live Casino. If you like fast-paced slot games with great effects and a great theme, you can give Fortune Mouse a go. In addition to Fortune Mouse, they also have games like Monopoly live, which you're not likely to find at your local casino. They have over 1,300 games in total you can choose from and they're all unique with great gameplay, so you may play your whole life there without trying them all.
Con – Less Human Interaction
No matter how hard an online casino tries to be like the real thing, it will never truly be able to. Some people go to the casino for the social aspect first and the gaming second. If you like being with other people at the table sharing laughs and celebrating wins together, then you might not enjoy yourself at online casinos as much.
Note that we said less human interaction and not no human interaction, however. While you may not be able to speak face to face with people, most online casinos will have games where you can chat with other players through text. There is also a growing number of online casinos that have live games with real dealers. Some are even set in famous casinos around the world. So you should at least be able to get some of the feeling of playing live.
Pro – Comfort and Convenience
One of the reasons why so many people love online gambling is because of how easy to access it is. Not everyone has the luxury of having a casino close to where they live. Some may have to drive hours or even fly to get to the closest casino. Online casinos give everyone the chance to play their favorite games from the comfort of their home or wherever they are with an internet connection and win real prizes.
Con – Comfort and Convenience
This is not an error. What makes online casinos great is also one of their biggest disadvantages. Controlling your playing becomes difficult when you're playing online for many reasons. Instead of having to take yourself to the casino, it's always with you wherever you go, and unless you already have discipline, this might be difficult for you. There's also the fact that the game can be much faster online, which means that you can burn through more money faster.
If you're going to play online, you need to schedule your gaming and time your sessions. You will also need to have a clear budget and stick to it. Pacing your play will be helpful as well, so get in the habit of playing a bit slower. Maybe playing while watching something entertaining instead of when trying to kill time on the train could help here.
Pro – So Many Options
There are so many different casinos that you can choose from, and there's something for everybody. Some casinos are geared more towards the serious players while others are more fun. Some casinos will also specialize in certain types of games, like games that combine gambling and video gaming, for instance.
Con – Rogue Operators
All of this choice comes with risks, however, and one of them is that you might end up running into a scam operation. Online casino scams are not common, but they do happen, so you need to be vigilant.
The most important is that the casino is licensed by a respected regulatory body. Some examples include the UK Gambling Commission, the Malta Gaming Authority, and the Alderney Gambling Control Commission. The Curacao Gaming Control Board is another one. You also have to do your research on the site and what people had to say about them.
Some online casinos may not be scams per se, but not treat the players the best they could. Some, for instance, will make people go through hoops before they can get to their bonus money. Others will take much longer for you to make regular withdrawals while others will make you wait days, if not weeks before issues are resolved. It's good to know those things before you start spending money at a casino.
Pro – Better for Small Players
Most land-based casinos cater to players who have a lot of money. While not all are after the high rollers, none are excited to see small players. The tables are turned when playing online. Online casinos will do everything they can to attract and retain new players, and they will give all sorts of offers to make sure that you pick them.
Online casinos will also have additional perks like weekly tournaments and sweepstakes, loyalty clubs, and cashback programs to keep players interested. You'll have a hard time finding that at your average casino.
Con – Fees
This is only a minor issue, but one that you should still be aware of. Many casinos will have you pay a fee to make withdrawals. You may be charged a fee by your credit card to make deposits as well. These might not be big, but they have to be factored in.
As you can see, playing online has a lot of benefits, but it's not for everyone. We suggest you give one or two a try and see if they fit your playing style.
---
This content is a joint venture between our publication and our partner. We do not endorse any product or service in the article.