If you haven't tried baccarat yet, you're definitely missing out on some exciting gameplay. While this casino game is popular, it's also intimidating to new players. If you've finally decided to try out baccarat at the best Australian online casino in 2022, you should brush up on some important terms and slang first! Baccarat has remained a mysterious card game for over a century despite being simple to play.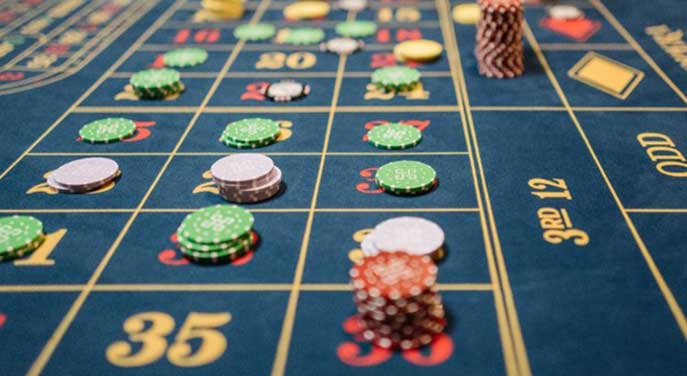 The French game has different names worldwide but is simply baccarat in Australia. It is based on the player vs the banker's hands. Playing real money baccarat online or at a brick-and-mortar casino is entertaining. But you might have to learn the slang and terms players might be throwing around. Unlike online slots, baccarat is played with other people at the table, so you'll have to communicate. Our guide will cover five slang terms you'll hear at the baccarat table.
Croupier
Starting our list is croupier, which is directly translated to the dealer. As baccarat originates from French royalty, it's not surprising that one of their terms is in French. Unlike roulette from France, most baccarat enthusiasts and online casinos call their dealers croupiers. The croupier is the dealer at the baccarat table and is in charge of managing all the parts of the game. Here is the process of playing baccarat and the role of the croupier:
The croupier will shuffle the eight-card deck and cut the cards.
After the cards have been placed in their shoes, the croupier will take out two cards each and put them in the hand spots on the table for the player and the banker. But they cannot touch the cards.
Next, the croupier will look at the total hands and announce it by saying, for example, 'three for the player, six for the banker.'
The croupier will look at the two hands and their totals and then state if both the player and banker, one of them or neither of them, should draw a final card.
When croupiers deal at a table, they refer to the complex rules guiding baccarat. This lets them know whether a banker or player should get a third card or not. Once the final cards have been dealt, the croupier will announce who won that round, the party with a hand closest to nine. The croupier will take care of the entire game.
Monkey
If you've ever heard a baccarat player yell, 'monkey,' you play the live game at the best online casino in Australia, you might have wondered what in the world they mean. You will also hear this much at physical casinos, especially when the game gets heated. Baccarat players usually say 'monkey' when they need a face card or a 10 on their third draw. These cards are worth zero, so it won't change the hand's total. If the game is going in the player's favour and they need a zero next, they yell, or type, if playing online, 'monkey.'
Here's a simple example.
You're playing online baccarat at a good casino in Australia, and you bet on the banker's hand.
Now, the player has a hand of four total, and the banker has a hand of five.
The banker is winning now, but you might be forced to draw a third card, which can ruin your bet.
This is because other cards are worth five, six, seven, eight, or nine, and when added to your five, it turns to zero (When the added card value is more than nine, it becomes zero).
The player will win, and you won't get your payout.
In this case, baccarat players will say that you need a monkey.
Remember that this also works for betting on the player's hand. Monkey is when you need the perfect card that won't ruin your bet. The origin of this funny baccarat slang is unknown, but it is widely used at online casinos. According to some sources, it originates from the Asian community, as they tried to pronounce 'monarchy' but ended up saying 'monkey' in short form. So next time you hear monkey, don't be alarmed.
Burn Cards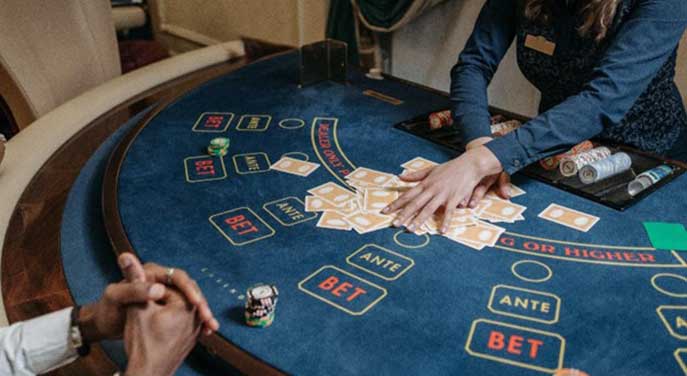 Another slang you might hear while playing baccarat, the best payout online casino in Australia, is a burn card. This is the croupier's job before any hands have been dealt. The croupier first shuffles the cards and cuts the eight decks in play. There will be 416 cards in the shoe. The round of baccarat, called a coup, is started by discarding the first few cards, which is referred to as burning the cards.
The dealer will burn up to six cards that are on top of the shoe, and these discarded cards are called burn cards. Every croupier has their method of burning cards. The reason why this practice is done in online casino gambling is because of cheats in the past. Before, cheats used to stack the deck of cards in their favour, so the first few cards will benefit them. So, dealers will remove those cards to prevent them from cheating. It has become popular, and you can even see them do this in real money live baccarat. You will also see burn cards when people are playing poker variants like no-limit Texas Hold'em.
Natural
Although natural is popular in casino blackjack games, it is also used when playing baccarat at the best online casino sites. You can experience this at any of the recommended casinos at New Casinos AU. New Casinos AU provides Australian players with the latest casinos that will enhance their gaming experience. Look out for top bonuses and promotions and a wide variety of baccarat and other games.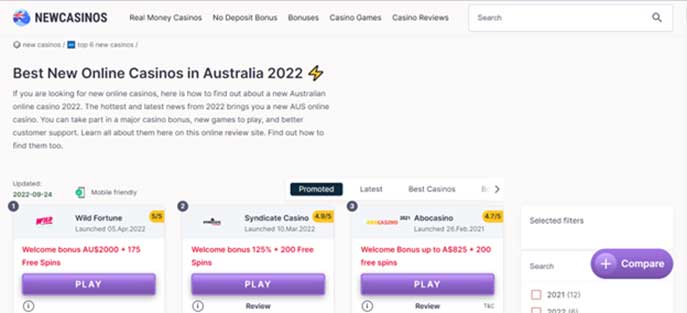 Although natural is popular in casino blackjack games, it is also used when playing baccarat at the best online casino sites. Natural in baccarat refers to landing the best possible hand on the first two hands, Ace and a 10-value card. When a player gets this combination, they automatically win that round. This is also possible when playing baccarat at an online casino. You can win with a natural eight or nine when the banker or player hand gets two cards that automatically equal eight or nine. The croupier will call a natural eight or natural nine.
The latter will win if a player and banker get a natural eight and a natural nine.
If any party gets a natural on the first two cards, against card values between 0 and 7, they automatically win.
The other party will not be allowed to draw another card, so there's no chance of winning against a natural.
You can expect massive payouts of three-to-one on a natural nine if you play casino baccarat at high stakes tables, whether online or at brick-and-mortar casinos. This offers more exciting payouts than online slots. And have you already seen that the Lotto Max jackpot rises to $27 million?
Dragon 7 and Panda 8
Side bets are one of the best parts of playing online casino baccarat. If you're doing so with others, you'll most likely hear Dragon 7 and Panda 8. Since real money baccarat is very popular, these standard side bets are offered on most online casino tables, so you can look out for it when gambling in Australia. Side bets are placed aside from the normal bet to win more, making the game exciting because you're not only waiting for the player or banker to win.
A Dragon 7 bet is placed on the chance that the dealer can get a three-card total of seven, and the seven will beat your hand. This is a long shot, too, with a winning chance of 2.2 percent. But this also means you get a great reward of 40-to-1 on this bet. This might seem attractive, but you should know that there's a low chance of you winning. When the live casino dealer next asks you if you're placing a Dragon 7 bet, think about it carefully. The Dragon 7 bet has a 7.61% house edge.
Another side bet is Panda 8, commonly passed along on the baccarat table. Here, you need to get three cards equal to eight, which will beat the dealer's hand. If you're lucky and get this, you have beaten a 3.4% chance with a 10.1% house edge. The reward here is 25-to-1. With bonuses like a no deposit bonus, you have more cash to make side bets.
Common Terms at the Baccarat Table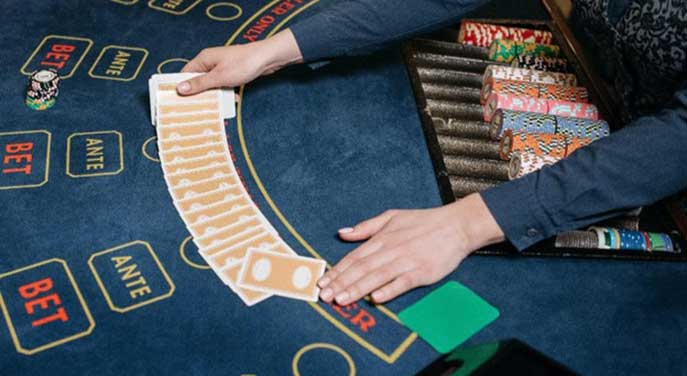 Unlike free slot games, real money baccarat comes with a couple of terms you should know. The same as the rules of having relationships with a gambler. So, the slang mentioned above might not determine whether you understand the game, but these terms will. Take a look below.
| | |
| --- | --- |
| Term | Meaning |
| Player Hand | The first bet you make in online casino baccarat is the Player's hand. Despite the name, the Player is not reserved for players, and you can bet on either this or the banker's hand. It has a house advantage of 1.24%. |
| Banker Hand | The second bet that you can make in baccarat is the Banker. The Banker's hand is another set of cards, with a 1.06% house advantage and a 5% commission. The banker's hand is not for the house, despite the name. |
| Punto Banco | The basic type of baccarat is called Punto Banco, and so many other variations exist. Punto Banco is French, with the translation meaning Player Banker. It can be found at the best online casino sites in Australia. |
| Tie Bet | The third bet to make in baccarat is the tie bet. You are betting that the banker and player will end in a tie. This bet has a 14% house advantage but pays out 8-to-1 if you win. But the tie bet is the worst bet to make. |
| Commission | A commission is placed on the winnings from the banker bet. Online casinos charge a 5 percent commission on all banker bet wins since the bet offers the best chances of winning. This way, casinos still make their profit. Even with the commission, the banker bet remains the best hand to bet on, so don't be discouraged from it. Online casinos remove the commission automatically. |
| Push | Push is when you don't lose or win the bet. If you bet on the player or banker and the hand ends in a tie, your bet will push. This happens often, and the online casino refunds your money to your bankroll. |
How to Get Started with Baccarat
If you're considering playing baccarat at dollar deposit casinos in Australia, you're probably wondering how you can get started with this game. Look out for casinos with different baccarat variants and jackpot prizes in the lottery and other games. Follow the steps below:
Sign up at an online casino in Australia.
Accept the casino bonus, which can be a deposit or no deposit bonus. There might also be free spins for mobile slots.
Check the gaming collection and click on the baccarat game of your choice.
Make your bet and start playing.
If you're new to the game, you can play baccarat for free with a no deposit bonus. Casinos with online slots also offer demo baccarat games.
Conclusion
Whether you're playing online baccarat at a table or live game, it's important to know all the slang on the gaming table. The popular game is pretty interactive, so you might find yourself chatting with other players, and you don't want to be left out. Now that you know the top slang and terms for the baccarat table, you can start playing at a casino.
---
This content is a joint venture between our publication and our partner. We do not endorse any product or service in the article.