Handicap betting is a favourite when it comes to points-based sports like football, for example check out tonight's football betting tips. Many punters also use it in horseracing and motorsports too. It's such a popular method for placing a bet because it affects the way that odds are presented. And we all know that having a solid grasp on the odds is essential if one wants to place an effective and winning bet.
Let's Take A More Detailed Look At What Handicap Betting Is, Exactly
Often referred to as "line betting", "the spread", and "points betting", handicap betting is the process where bookmakers turn a sports event where there are different odds of "who will win and how" into an even money contest.
Taking points-based sports like football as an example, an even money contest is created when points are added onto the side that's given the status of "underdog".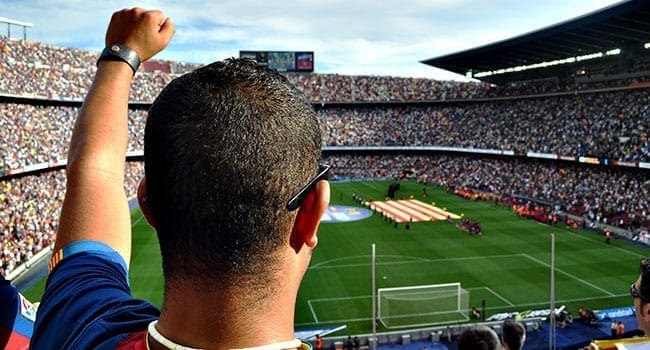 Let's draw a picture:
Say Liverpool were favourites to beat Chelsea, the bookmaker could make an informed decision to give Chelsea a 2-0 handicap advantage.
If a bettor wagers a handicap on Liverpool to win, but they only win the game 1-0, then the bettor loses his wager. The way the bookmaker sees it is that Liverpool lost the game 2-1.
* Keep in mind that when it comes to this type of betting, then the handicap will only apply to the selection you have placed your bet on.
Referring to our example where Liverpool vs Chelsea, the handicap match betting will be displayed as such:
Liverpool (-2) evens
Handicap Tie (-1) 3/1
Chelsea (+2) 2/1
With the match ending in a 1-0 victory for Liverpool, if the bettor wagered on Liverpool to win, then he wouldn't win the market. To walk out a winner, Liverpool would have had to score as many goals as the handicap.
In the scenario where a punter places his money on a handicap tie, for example, then he would win his bet. This is because Liverpool won by the exact margin specified in the handicap. When wagering on a handicap tie, the margin of the win is more important than the number of goals scored.
If the punter bet on Chelsea to win, then he would win – because they effectively won the game 2-1 (that's the way the bookies determines it, that is).
The above are just a few of the ways that handicap betting can help one to make a big win as well as avoid a potential (and even bigger) loss. With handicap betting, the opportunities and selections one can make can become a little more complex – but in essence, the concept remains the same. Handicap betting makes sports just a tad more interesting and adds to the thrill and excitement while fans wager on their favourite teams. Bookmakers now offer handicap or line betting on a vast variety of sports, niche sports included.
---
This content is a joint venture between our publication and our partner. We do not endorse any product or service in the article.