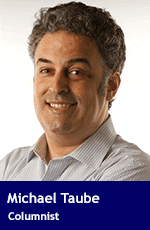 Canada has had some great moments in sports, from Tommy Burns winning the heavyweight boxing title in 1906 to the Toronto Raptors winning this year's National Basketball Association championship. One more name can be added to the list: Bianca Andreescu.
The 19-year-old Mississauga, Ont., native's meteoric rise in tennis has taken the country by storm.
After losing to Julia Görges in a tough three-set final in Aucklund, New Zealand, in January, Andreescu beat three-time Grand Slam champion Angelique Kerber in three sets to win the Indian Wells Masters tournament in March.
This summer, she became the first Canadian-born winner of the Rogers Cup since Faye Urban in 1969 won what was then the Canadian Open. Andreescu beat 23-time Grand Slam champion Serena Williams in the Rogers Cup final (Williams retired down 3-1 in the first set due to back spasms).
And on Saturday, she stunned Williams in straight sets to win the U.S. Open title.
For some perspective, Andreescu had never played in the tournament's main draw, having lost in the first round of qualifying in both 2017 and 2018. She's the first player born in the 2000s to win a Grand Slam title. This was only her fourth main draw appearance in any of the four Grand Slams, making her the earliest winner since Monica Seles.
Most impressively, Andreescu became the first Canadian to ever win a Grand Slam singles title.
---
Read more: For the indomitable Andreescu, it's mind over matter by Bruce Dowbiggin
---
Two players, Eugenie Bouchard (Wimbledon 2014) and Milos Raonic (Wimbledon 2016), had come the closest to winning before her.
Sébastien Lareau, Daniel Nestor, Vasek Pospisil and Gabriela Dabrowski had all won Grand Slam doubles titles, while three others, Grant Connell, Glenn Michibata and Jill Hetherington, were losing finalists.
There have been several Canadian winners of Grand Slam junior singles titles: Bouchard, Filip Peliwo, Denis Shapovalov, Félix Auger-Aliassime and Leylah Annie Fernandez.
Andreescu's victory is regarded as the pinnacle of success in her sport. After generations of Canadian male and female tennis players being unable to crack the code, she found the combination and unlocked it.
She's now the No. 5 player in the world, has a 34-4 match record in 2019 (and hasn't lost a match since March), and will always be known as a Grand Slam champion.
It all begs an important question: How could a player ranked No. 152 in the world at the end of 2018, with barely any WTA Tour matches – let alone wins – under her belt, have moved up the ladder so quickly in one calendar year?
Things could obviously come crashing down. Her bright light could be quickly extinguished.
But as someone who's followed this sport like a religion for almost 40 years, I don't see it happening.
Andreescu first came on my radar when she captured the Orange Bowl tournament at age 15. She also won two junior Grand Slam doubles titles with her partner Carson Branstine in 2017.
Her skill, poise and determination was immediately evident. She was a combination of Williams and Kim Clijsters in terms of power and athleticism, and had the steely determination of Seles, Chris Evert and Steffi Graf. She had the makings of a future top 10 player, someone who could win tournaments and do well at the Grand Slams.
The fact that it all came together so quickly is unusual.
But it's clear that hard work and success motivate Andreescu to accomplish more. She keeps setting new, realistic goals.
She seems grounded, from the way she comforted Williams at the Rogers Cup to her thoughtful interviews and measured responses. She's extremely mature for her age, and hasn't been overwhelmed by this instant success.
The love for her parents, and the two Romanian grandmothers who took care of her, has also seemingly played a role in controlling her emotions and focusing on the task at hand.
When you put it all together, it's a powerful combination for an athlete. She will likely motivate young Canadians to follow in her footsteps and emulate her success on the court. And the tennis world is now her oyster.
Andreescu has etched her moment in Canadian sports history. She may add to it in the blink of an eye.
Michael Taube, a Troy Media syndicated columnist and Washington Times contributor, was a speechwriter for former prime minister Stephen Harper. He holds a master's degree in comparative politics from the London School of Economics.
---

The views, opinions and positions expressed by columnists and contributors are the author's alone. They do not inherently or expressly reflect the views, opinions and/or positions of our publication.