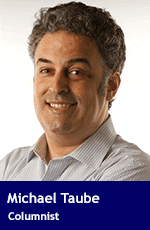 My old friend and colleague, Postmedia columnist Lorrie Goldstein, recently tweeted out, "The 'new racism'? Apparently it's something called 'microaggressions.'"
More specifically, it relates to "racial microaggressions," a term coined by psychiatrist Chester M. Pierce in the 1970s. It was reintroduced by Columbia University psychologist Derald Wing Sue several years ago, after he and an African-American colleague were asked to move to the back of an airplane by a white female flight attendant after three white males boarded late and took the seats ahead of them.
What was the flight attendant's reason, in light of the fact she had told them earlier to sit wherever they wanted? According to Tori DeAngelis's 2009 American Psychological Association paper, it was to "better balance the plane's load." They were furious and shared "the same sense that they are being singled out to symbolically 'sit at the back of the bus,'" while she "indignantly denies the charge, saying she was merely trying to ensure the flight's safety and give the two some privacy."
In Sue's mind, the flight attendant's statement was a racial microaggression, which he defined as "everyday insults, indignities and demeaning messages sent to people of color by well-intentioned white people who are unaware of the hidden messages being sent to them."
Sounds bizarre?
Let's examine what a Canadian politician recently wrote about this topic.
Liberal MP Celina Caesar-Chavannes was first elected in 2015. The black, Grenadian-born entrepreneur has served as a parliamentary secretary in two capacities, including for Prime Minister Justin Trudeau. She's still getting her feet wet in politics and is gradually moving up the pecking order.
In a Dec. 14 Facebook post, she described two incidents that day which were, in her view, microaggressions. She wrote that these experiences were "draining my energy, sucking a little bit of life out of me, like death by a thousand cuts."
First, she was putting on her makeup before heading to a photo shoot. Two white women entered the washroom. One of them "placed her wallet down and our eyes met in the reflection of the mirror, she said, 'Don't steal my wallet ok?' My smile, joy and excitement vanished. She noticed, because she quickly responded with an, 'I was just joking' – with a little sprinkle of 'like duh??' on the side."
Second, she wrote that security didn't open the door for her, "even though I have been working in that building for a year (and been a member of Parliament for two years). By noon of that day, another told me that I needed a pass to get back in the building or I would have to wait in line."
She ended her post with these thoughts, "I will accept every micro-aggression and racist insult that is hurled at me for them … I will continue to bow my head and swallow the shame as I pull out my pass and show it in order to verify that I am truly a Member of Parliament and therefore allowed access to the building or bus. I will stand for future generations of women, in order to ensure that they never have to feel the humiliation and pain, hidden behind this smile."
Did Caesar-Chavannes overreact?
I wasn't there, so I don't know for sure. On the surface, while there's no question the woman she encountered in the washroom made an inappropriate comment, it hardly seemed insulting or demeaning. As for the security issue, having worked in Ottawa, there could be a thousand reasons behind this.
My sense is this could be another example of what I've recently termed the flight of the fragile snowflakes. Or, as I tweeted back to Goldstein, "In very simplistic terms, it's coming to the point in our society where we can't say or do anything to anyone, ever again."  
Racism still exists in our society. It always will. 
Nevertheless, most people (from all walks of life) are honest, decent and kind-hearted. They simply like to chat with others and rarely think that hard about every word they blurt out. Contrary to the fragile snowflakes who believe racial microaggressions are real, there isn't always a hidden, bigoted message behind a long statement or short quip.
A bad joke or inappropriate comment is often just that: a bad joke or inappropriate comment. Calm down, and carry on.
Michael Taube, a Troy Media syndicated columnist and Washington Times contributor, was a speechwriter for former prime minister Stephen Harper. He holds a master's degree in comparative politics from the London School of Economics.
---

The views, opinions and positions expressed by columnists and contributors are the author's alone. They do not inherently or expressly reflect the views, opinions and/or positions of our publication.