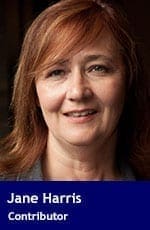 Do you have a hard time keeping track of bank accounts and bills? It may be time to clean up your finances.
If you're like me, you clean the pantry and toss out old newspapers and flyers every week or so, but you may go several months without de-cluttering your finances. Our priorities may be mixed up when we consider that financial de-cluttering may be even more important to our well-being than tidying up the living room or keeping ants out of the kitchen.
Complicated banking, investing and credit arrangements may make it harder to track our financial health, wasting our time and costing us money. On the other hand, financial simplicity helps us track and make quick changes to improve our financial health.
The more time we spend untangling a web of bank accounts, bills, and investments; the less time we have to move forward in life – working, learning, and creating a healthy lifestyle. Even worse, messy finances make it harder to get a clear view of our financial picture, making it easier for us to miss payments, bounce cheques, or overspend.
Simplifying your financial life can save your time and sanity, as well as your cash.
Here is my three steps to clearing financial clutter:
Eliminate Redundant Accounts. You can save hundreds of dollars every year just by pruning chequing, savings, and investment accounts, as well as by consolidating car loans, credit card debt, student loans, home and car insurance, and TV/internet services.
If you and your spouse have half a dozen bank accounts, chances are you can save money by combining at least some of those accounts.
The fees mount up with every bank account, credit card, or investment tool you hold. For example, a modest $10.00 monthly fee on three bank accounts, costs $360.00 a year. Combine those three accounts and you pay only $120.00 annually.
If you think you need a web of bank accounts in order to protect your savings, it's worth remembering that the Canadian Deposit Insurance Corporation protects Canadian banks deposits up to $100,000.00. If you are like most moderate income Canadians, you don't keep enough in your bank accounts to justify paying multiple bank account fees.
Find the Right Bank Account for your needs. If you have limited income and don't do business outside Canada, you probably don't need a bank account that offers free services on balances of $2,500.00 or more. If you don't do business or spend several months a year in the United States, you probably don't need a U.S. dollar account, either.
Instead, opt for a basic account with a low monthly fee that does not penalize you for having a low monthly balance. If you are a full-time student, senior, or under age 18, ask your banker about opening an account designed just for you.
Most Canadians should also consider opening a tax-free savings account.
Simplify Your Debt. Taking out a loan to pay off of all your debt can lower interest payments, especially if the bulk of your current debt is high-interest credit card bills. The combined monthly payment is usually lower than your current monthly payments. Even if that isn't the case, combining your bills into one payment, makes it easier to keep track of your cash flow.
Usually called debt consolidation, this strategy can be used to combine credit card debt, car loans, lines of credit, and household loans.
Not sure if this option will save you money? Online calculators, like the TD Debt Consolidation Calculator, allow you to test out the benefits of consolidating debt. Better yet, talk to your banker or debt counsellor about whether consolidation makes sense for you.
Making financial housecleaning a regular household chore is at least as important as getting rid of old newspaper and kitchen crumbs. Put dusting and de-cluttering your financial picture on your to do list this Saturday. You'll soon be surprised at just how good it looks.
Jane Harris offers her readers practical money advice for the real world.
---

The views, opinions and positions expressed by columnists and contributors are the author's alone. They do not inherently or expressly reflect the views, opinions and/or positions of our publication.