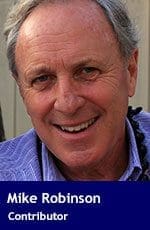 I had brought my 93-year-old mother to stay with us at our country house. When we arrived, I announced that, as far as possible, we'll settle into our own routines and do exactly what we like.
I would be available for whatever special needs she might have, walking about, cooking, assisting with iPhone and e-mail connections, and assisting with planning adventures.
Secretly, I wanted my Mum to experience life in the country as she had when she was young in Revelstoke and, later, Williams Lake. She was a child in small towns, and has always maintained a wonderfully open public demeanour, easy to meet and easy to greet. I also wanted to facilitate walking and generally moving about without her 'wheelie' – the wheeled walker she depends on at home in Vancouver. If it was warm enough, I wanted her to enjoy our outdoor, private shower with a view of the offshore islands.
Interestingly, we quickly fell into pleasant routines. I barbecued wild sockeye salmon for dinner with canned No. 2 Amber Maple Syrup from Quebec. She made salads with kale from our garden, and fresh tomatoes and red peppers from Clayton's. We agreed to share a glass of red wine (the magical B.C. Diabolica, a blend of Merlot, Shiraz, Cabernet and Petit Verdot from the Okanagan Valley) with every dinner. This was a bit of a breakthrough, as Mum has basically stopped any alcohol intake in her early 90s.
We also adopted the routine of morning tea to plan our day. Mom likes adventures, so we jointly planned an art trip to local galleries, daily lunches at Rene's Pasta, the French master chef of Powell River, and exercise of various forms. Mum used the wheelie to support long trips up the gravel road to the deer-fenced vegetable garden. Arm in arm with me, she also walked the forest trail to the swimming rocks, even crossing the cedar plank that spans our small pond. Everywhere out-of-doors she wore her trademark smile.
Perhaps most remarkably as our days passed was my realization that Mom never complains about her various chronic maladies. Yes, she needed her eight different pills throughout the day, but she simply took them and that was that.
"Nobody is interested in complainers, and I don't complain," she casually remarked.
Most beautifully, she commented on every changing ocean view, relished the sunshine ("Put on your sun block, Michael."), noticed all of the sea ducks, hawks, eagles, ravens and hummingbirds, thanked me for every kindness, and radiated positive energy.
All day long. She never showed anger, made an unkind comment, or spoke without consideration. She was a delight to be with.
On the third morning, at planning tea, she announced that last night she had got up at 2 a.m., gone out on the deck and looked up at the stars. "Crowning glory – the utterly magnificent display of the extraordinary sky at night, with its blazing canopy topped it all. Mankind is really insignificant," she later wrote in our guest book.
It turns out that spending all her time in Vancouver has robbed her of her night-time sky memories from childhood. Being up the coast far away from the city's omnipresent light canopy enabled a flood of childhood memories. Each night for the rest of the trip she got up early in the morning to view the stars.
As Mum's country break drew to a close, she began to seriously talk of leaving Vancouver and moving up country. "I am thinking of getting a bolt-hole," she said.
I'd never heard it before, so I Googled it. The first reference said, "A hole or burrow by which a rabbit or other wild animal can escape." It all seemed very Lewis Carroll, like something Alice would say as she tumbled down the rabbit hole in Oxford's Port Meadow. I found myself fishing around for more Carroll quotes, remembering Mum reading Alice's Adventures in Wonderland to me more than 60 years ago. I found one that sticks in my mind still: "I can't go back to yesterday because I was a different person then."
My week with Mum contradicted this assertion. It served to reinforce all the oldest memories I possess of my wonderful mother, and it reinforced my belief in maternal love and human decency.
Mike Robinson has been CEO of three Canadian NGOs: the Arctic Institute of North America, the Glenbow Museum and the Bill Reid Gallery. Mike has chaired the national boards of Friends of the Earth, the David Suzuki Foundation, and the Canadian Parks and Wilderness Society. In 2004, he became a Member of the Order of Canada.
---

The views, opinions and positions expressed by columnists and contributors are the author's alone. They do not inherently or expressly reflect the views, opinions and/or positions of our publication.