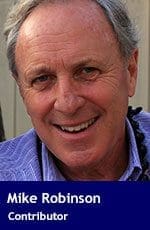 As cities go, Duncan, B.C., is pretty small. In fact, it's the smallest city by area (2.07 square km) in Canada. In 2016, it had 4,994 citizens.
It was incorporated in 1912, as the star of Vancouver Island's Cowichan Valley, an agricultural, mining and logging centre first visited by Vancouver Island Gov. James Douglas and 100 chosen English settlers in May 1862.
Already home to the Cowichan First Nation for thousands of years, it achieved secondary fame in 1886 when the Esquimalt and Nanaimo Railway was constructed through what would become the town centre, effectively completing the trans-Canada railway system.
The first train carried Prime Minister Sir John A. Macdonald and coal baron Robert Dunsmuir to what was then called Duncan's Crossing, named after the first mayor, William Duncan, whose farm was close by.
I'd never stopped in Duncan until recently, when I drove my wife there on a consulting assignment and consequently had a day to myself.
The old core of Duncan is divided by the E and N tracks, and beside them sits the old railway station. A prominent sign announces that it's now the Cowichan Valley Museum.
I parked beside it and went in to greetings from a smiling young woman behind the front counter. She was brimming with enthusiasm for her work.
I was told entry was by donation and invited to start my self-guided tour. In I went after popping $5 into a jam jar. A series of wonderful text and photo exhibitions detailed Duncan's social history, including some inevitable harsh episodes in the lives of the Indigenous Cowichan Coast Salish, and the Chinese, Japanese, Sikh and English settlers in the area.
As I exited the galleries, the young curator appeared to answer any questions I might have. Was I interested in art galleries or Cowichan sweaters or a totem pole tour?
"Yes – I've time to see them all!"
Directions were given and off I went.
My first port of call was Judy Hill Gallery, a 30-year-old business dedicated to Cowichan art, and particularly superb knit products from local artists.
Here I learned how Hudson's Bay wool point blankets from Gloucestershire drove Salish woven blankets from the settler marketplace in the early 1900s. In response, the Cowichan weavers learned how to knit. From this new skill came the famous Cowichan sweaters, mitts and toques, which now hold a strong niche in the local and provincial tourism markets. A large selection were available at the gallery, along with carefully-chosen scholarly articles and books explaining northwest coast weaving and knitting art forms.
After half an hour at Judy Hill Gallery and carrying a few choice purchases, I went next door to the E.J. Hughes Gallery, which is dedicated to selling beautiful reproductions of the famous Canadian realist's oil and water colour landscapes of southern Vancouver Island.
Once again I was in a small business dedicated to a local artist with extraordinary talent. Hughes (1913 to 2007) was discovered and popularized by the Group of Seven's Frederick Varley and Lawren Harris. His career didn't really take off in commercial terms until he was in his 80s, when his oil paintings started achieving sales prices in the hundreds of thousands of dollars at auction. In November 2018, his Fish Boats, Rivers Inlet fetched $2 million at auction in Toronto.
The E.J. Hughes Gallery sells framed and unframed prints, starting from $50, and pays duties to his estate. They are popularizing the work of arguably B.C.'s second most famous resident artist (after Emily Carr), in a way he never achieved until he was into his final decade of life.
He lived in a modest stucco house in Duncan from 1974 until his death in 2007 and was semi-reclusive. He never went to an opening of any exhibition of his work.
I did learn, however, from the E.J. Hughes Gallery staff, where he ate lunch every day: 271 Trans-Canada Highway, the Dog House Restaurant. And off I went.
I was welcomed at the Dog House by a friendly server who asked where I wanted to sit.
"Where E.J. Hughes used to eat lunch," I said.
"You mean booth 23 on the west wall. Follow me, please."
"What was his favourite lunch?" I inquired.
"Three-egg omelette."
That's what I ordered. It was delightful.
Just like Duncan.
Troy Media columnist Mike Robinson has been CEO of three Canadian NGOs: the Arctic Institute of North America, the Glenbow Museum and the Bill Reid Gallery.
© Travel Like This
---

The views, opinions and positions expressed by columnists and contributors are the author's alone. They do not inherently or expressly reflect the views, opinions and/or positions of our publication.