No civilization is without its dark chapters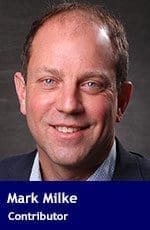 An example of how absurd the apologize-for-everything reflex has become in Canada, consider the recent apology for plowing an RCMP logo and Mountie image into an Alberta farm field.
Every year, organizers of the Edmonton Corn Maze plow a unique design into their cornfield labyrinth. This year's RCMP emblem drew criticisms and calls for its removal. Some criticism was grounded in the RCMP's perceived past and present shortcomings, while others simply arose from a broader discontent with law enforcement. (To illustrate the gravity of law enforcement sacrifices, it's worth noting that from 1962 to 2022, 393 police officers lost their lives while on duty in Canada.)
Much of the contention stems from the contention that the RCMP historically mistreated Canada's Indigenous communities. The Edmonton Corn Maze, in its apology, described "the hurt and harm that the RCMP's history has caused in different communities."
Let's examine that history. The forerunner to the RCMP, the North-West Mounted Police (NWMP), was established in 1873 by Prime Minister John A. Macdonald. His motivation, in part, was to protect Canada's earliest inhabitants, those whose ancestors came across the Bering land bridge 20,000 years previous, from later inhabitants – i.e., mainly those from Central and Eastern Canada, the British Isles and Europe in the later 19th century, as well as from Americans, including whisky traders.
As Greg Piasetzki wrote recently in The 1867 Project: Why Canada Should Be Cherished–Not Cancelled (a book that I edited), the creation of the North-West Mounted Police was Macdonald's laudable attempt to continue the British tradition of the rule of law. On the Canadian Prairies, that approach contrasted with the lawlessness of the American Wild West during the same period, where settlers took what they wanted, and treaties were either ignored or never signed at all.
His efforts were recognized and applauded by Indigenous leaders of the time, such as Chief Crowfoot of the Blackfoot peoples who praised the new police force in 1877 upon securing Treaty 7 for the Blackfoot peoples of southern Alberta. Canada's Historic Places registry notes that the Blackfoot came to trust the NWMP and that the force "contributed to the peaceful settlement of southern Alberta."
Space does not permit a discussion of the entire history of police interaction with diverse communities, but it's essential to view historical events with understanding, context, and empathy. Past actions must be seen in the context of their times. If we strictly judge by modern standards, then every historical group, including the Indigenous communities, will face censure.
A clear example is the issue of slavery. British colonial governors took active steps against slavery starting in the 1790s, even before the British Empire outlawed all slavery in 1834. However, there was one exception to slavery's early end in Canada, and it occurred in what later became British Columbia. As documented by anthropologist Leland Donald in his 1997 book Aboriginal Slavery on the Northwest Coast of North America, slavery had been a permanent feature of "all Northwest Coast societies," perhaps as far back as 500 B.C., long before European contact. The British colonial governors had to negotiate, cajole and, in some cases, buy slaves from First Nations in order to end slave trading in Indigenous communities.
For example, in 1840, James Douglas, then commanding Fort Vancouver, wrote the colonial office in London to note that, while he took a hard line against slavery practised by British subjects, among Indigenous communities, "I have hitherto endeavoured to discourage the practice by the exertion of moral influence alone."
Highlighting slavery within Indigenous communities isn't meant to discredit their rich heritage and contributions but rather to demonstrate the complexities of history and that no civilization is without its dark chapters.
It's crucial to approach historical evaluations with a balanced perspective. Instead of focusing on issuing or demanding apologies based on past actions, I propose our energy might be better spent fostering understanding and justice in our current era, reflecting Prime Minister Pierre Trudeau's sentiment: "be just in our time."
Mark Milke is the president of the Aristotle Foundation for Public Policy and editor of The 1867 Project: Why Canada Should Be Cherished–Not Cancelled.
For interview requests, click here.
---
The opinions expressed by our columnists and contributors are theirs alone and do not inherently or expressly reflect the views of our publication.
© Troy Media
Troy Media is an editorial content provider to media outlets and its own hosted community news outlets across Canada.