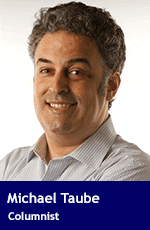 "Death is not the opposite of life but an innate part of it," Haruki Murakami wrote in his acclaimed novel Norwegian Wood. "By living our lives, we nurture death."
This is rational. Nevertheless, death isn't something we enjoy spending every waking moment thinking about. That's especially true when we're still at the point in our lives where the Grim Reaper isn't visible in the rear-view mirror.
But what happens when you're forced to face your morality?
Some would be proud of a life well lived, while others would rue the fact so many things would be left unaccomplished. Some would cling to life to their very last breath, while others would grudgingly accept death's beckoning with a heavy heart.
There's obviously no right or wrong way to handle this news. But a few brave souls have figured out how to face death with an attitude that's surprisingly full of life.
Which brings us to social activist Mike Sloan, or the "Sloan Ranger."
According to former London Free Press reporter Chip Martin's Sept. 1, 2017, profile, he's had a difficult life. Sexual abuse by his father when he was young. Suffering from post-traumatic stress disorder. Unable to work, and living on disability support and a small pension. Dropping out of Montreal's Concordia University after two years of journalism because he was "overcome by depression and anxiety."
Sloan moved from Peterborough to London, Ont., in 2000 to reduce his cost of living. He earned the sobriquet Sloan Ranger, Martin wrote, because of "his passion for truth and justice and for speaking up for those who cannot."
Indeed, he's been active on Twitter for years, discussing issues like poverty, homelessness, mental health and politics. That's where I first came across him and we communicate every so often.
I've found his tweets to be pleasant and thoughtful. It was refreshing to read well-constructed tweets that attempted to keep the conversation going on an intellectual, rather than emotional, plane.
In April, he announced that he'd been diagnosed with anaplastic thyroid cancer. It's an aggressive Stage IV cancer and he was given four to six months to live.
Sloan and I are the same age, 49.
Based on what he's already experienced in life, and what he's about to face, Sloan would have every right to feel angry or cheated. Yet it's been the exact opposite. He's been looking at things in a positive light and wants to enjoy the remainder of his life rather than agonize about the limited time he has left.
So he's used Twitter to depict his personal journey with cancer. Most of his tweets have been humorous, philosophical and inspirational.
Sloan joked that he "will not need to shop for summer clothes." He posted a photo with his surgical scar, noting "how this fabulous plastic surgery takes off 10 years!" He tweeted out an image of a coffin, claiming "I can buy the bed of a 10-year-old Chevy truck for less than this."
After getting a drawer at the Lakefield, Ont., cemetery, he said he was thankful "there is a bench there, so those seeking my prudent counsel will have a place to rest their lazy asses."
He even remarked at one stage, "I'm dying, and I've never been busier! Wills, power of attorney, doctors, palliative care, organ donation, and the like. I just can't get a break!"
Not everything has been perfect. Sloan mentioned the difficulty in setting up an appointment with his family doctor, who had nothing available until "mid-May." He opted against chemo and radiation, since "I'd rather just enjoy the summer as best I can while I'm still healthy."
He's alluded to difficult discussions with family members and worries about the fate of his pet cat.
Nevertheless, he's been humbled by the outpouring of support of people from all walks of life. His comments have been "absolutely natural and unfiltered," as he wrote to me, and that he's "so grateful for the support from perfect strangers. While my life was at times not easy, I learned, grew and got stronger. What's to regret? Nothing."
Sloan's positive, upbeat tone and zest for life in the face of adversity has truly been inspiring. We can all learn something from his courageous journey, and hopefully replicate it when that fateful moment comes for us.
Thank you, Sloan Ranger. You're in our thoughts and we wish you the best.            
Troy Media columnist and political commentator Michael Taube was a speechwriter for former prime minister Stephen Harper.
---

The views, opinions and positions expressed by columnists and contributors are the author's alone. They do not inherently or expressly reflect the views, opinions and/or positions of our publication.