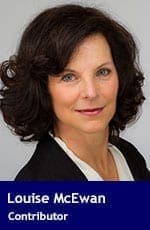 Is there any harm in participating in the annual celebration of Halloween? Some think so.
I first encountered the opinion that Halloween may be spiritually dangerous when my children were young. I was surprised when a friend announced that her children would not be dressing up and trick-or-treating. She objected to the pagan roots of the celebration with its emphasis on evil spirits and death.
I don't know if my friend was ahead of the curve with her objection to Halloween because at the time not many shared her concerns. But there is now a lively debate in some Christian circles about the appropriateness of allowing children to participate in this cultural event.
An extreme view holds that Christians who participate in Halloween open themselves, and their children, to evil. There's a literal belief that evil spirits roaming the earth on Halloween might catch hold of an unwary soul.
A more moderate view holds that Halloween is contradictory to the Christian message; Halloween celebrates the "lord of death," while Christianity proclaims a God of life.
While I don't share these particular concerns, the darker side of Halloween has captured the cultural imagination. Every year, the emphasis on creepy, sinister things seems to gain in popularity. Skulls, skeletons, tombstones, bloody masks and sinister table pieces hit the shelves of big box stores earlier and earlier each year. Spooky graveyard and macabre horror scenes spring up on front lawns across the country, often weeks in advance of Halloween.
But Halloween is not a religious celebration in our society. The pagan aspects of Halloween only become an issue if one gives them credence. The fear of spirits roaming the night to create havoc and harm pales in comparison to the darker and more wicked aspects of human existence that are reported daily in the news. There are more pressing and immediate concerns in the world with which to be concerned.
If I object to anything about today's celebration of Halloween, it's the commercialism that has taken hold. Halloween is big bucks, second only to Christmas in consumer spending. Canadians spent almost $400 million on candy alone and about $1 billion on Halloween-related purchases. Waste goes along with all of this spending on costumes, candy and decorations.
The Halloween of my youth was more of a homegrown event. Neighbours doled out candied apples, sticky popcorn balls, caramels or special baking, all of which they made themselves. There was a house in our neighbourhood that was famous for its candied apples. Even though many people handed out candies, the candied apple was the treat of the night.
Costumes, too, were mostly handmade, fashioned from items that were at hand. My mother had a knack for creating the costumes of my imagination out of old clothing, scraps of fabric and pieces of cardboard.
Halloween treats and costumes have changed with a changing world. For reasons of convenience and/or safety, the purchase of both is the norm.
None of these changes dampen my enthusiasm for the celebration. Opening the door to the neighbourhood kids decked out in their costumes rekindles the child in me. Their infectious excitement recalls mine when I once traipsed around the neighbourhood in costume collecting treats on a dark and spooky night.
Participating in Halloween is an important part of maturing for many children. Dressing up nurtures the imagination and is akin to walking a mile in someone else's shoes; masquerading aids the development of empathy. The spooky aspects of the night help to master fear. It takes courage to walk up to a house cloaked in darkness and playing eerie music. And, the feeling of independence when a child can finally go trick-or-treating with friends, not parents, is exhilarating.
There's nothing inherently evil about the celebration of Halloween in our time. It becomes what we believe it to be: a night of darkness or simple, good, clean fun with a developmental purpose.
Louise McEwan has degrees in English and Theology. She has a background in education and faith formation. 
---

The views, opinions and positions expressed by columnists and contributors are the author's alone. They do not inherently or expressly reflect the views, opinions and/or positions of our publication.