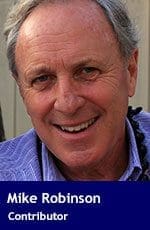 Where I live, the metropolis is a small town of about 20,000 folks. Those of us who live out in the country (locally referred to as 'highway people'), have to go into town at least once a week to do errands and shop.
When we do, we often have meetings in coffee shops. Unlike my Vancouver city experience, you don't really have a favourite one; your locale is based on whom you are going to meet.
If I'm meeting someone who has lived here a long time, at least enough to predate the 'new' coffee shops of the past decade, we'll probably meet at Tim's (Tim Hortons, without the possessive for some reason) in the big box mall. Some folks even bring their own cups and have a regular booth or chair.
Generally younger folk spread out to different locations. Hipsters like Base Camp, which offers coffee, food and art, and gets a very high Facebook rating (4.9 out of 5 stars). It's on the old waterfront commercial street, Marine Avenue. There's a play area for kids.
If you're getting coffee before, during or after food shopping at Quality Foods, you'll likely head to one of two shops: the upstairs cafe at Quality, or the adjacent River City Coffee Roasters outside and around the corner. The Quality Foods coffee is great, and they have stuffed chairs and sofas (surrounded by funky kitchen and home merchandise displays) that encourage larger parties to linger. River City Coffee is family owned and friendly, and conveys an indoor/outdoor ambience with a covered outdoors patio. They are also a bakery and urban eatery, and earn 4.7 stars on Facebook.
Perhaps the best-designed and newest coffee shop on the scene is Serious Coffee, at the suburban corner of Joyce and Marine. They are the first shop highway people pass as they head into town from down south. Locally owned and operated, the shop is developing a serious clientele attracted to cool architecture, local convenience and serious coffee. A pal recently told me his wife couldn't live in Powell River without her morning coffee sessions with friends at this shop.
We've predictably also got a Starbucks at the mall, across the street from the RCMP detachment. Every morning, a long line of pickups can be seen idling alongside their take-out window. And I'd be remiss if I didn't mention Rocky Mountain Pizza and Bakery and Rene's Pasta down on Marine Avenue, both family favourites for coffee plus lunch. There are lots of other places too, it's just that I don't yet have friends who meet at them. It'll happen.
The main point of all this is that in a town built around a pulp mill that once employed thousands and now employs hundreds, and is developing a new found reliance on both millennial and retired boomer in-migration, our community centres are really our coffee houses.
Here the important work of civil society, politics and business plays out daily in face-to-face association that is simultaneously friendly, focused and caffeinated. I've never lived in a place before where my MLA or MP's office manager takes constituents out for coffee, where my volunteer life and personal philanthropy happen next to the kids' play zone, where I mentor a young not-for-profit executive director next to a muffin display and window takeout, where my oldest 'new' friends meet their 'old' friends daily, or where I discuss the pros and cons of a potential business contract with a café proprietor who once was the champagne sommelier at a Beirut casino.
All of this happens in establishments with efficient wifi access, and spacious tables to open my MacBook and lay out my papers – sometimes for hours.
This summer, I saw a young student sporting a T-shirt logo that said, "Home is where your wifi connects automatically." This sentiment perfectly aligns with my experience at Powell River's eclectic range of coffee shops.
Now when I walk in, my computer's memory simultaneously connects, and I am once again ready to work or play. Depending on the shop, I meet a cross-section of new friends every time I arrive.
Quite literally, the coffee shops of my town are my new homes, too.
Mike Robinson has been CEO of three Canadian NGOs: the Arctic Institute of North America, the Glenbow Museum and the Bill Reid Gallery. Mike has chaired the national boards of Friends of the Earth, the David Suzuki Foundation, and the Canadian Parks and Wilderness Society. In 2004, he became a Member of the Order of Canada.
---

The views, opinions and positions expressed by columnists and contributors are the author's alone. They do not inherently or expressly reflect the views, opinions and/or positions of our publication.