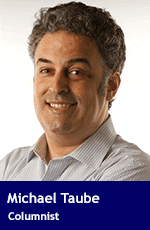 If you and your children enjoy watching Sesame Street, the long-running educational children's television series, here's some exciting news.
SeaWorld Entertainment announced on Oct. 22 that it will be opening a second Sesame Place theme park in San Diego, Calif., in spring 2021. The 17-acre facility will be built adjacent to SeaWorld San Diego and will replace its Aquatica water park.
The first Sesame Place opened on July 30, 1980, in Langhorne, Pa. Licensed by the Sesame Workshop, it was originally built on three acres but has since expanded to 14 acres. There are 27 attractions, including two roller-coasters and nine water rides. Some of the more popular spots include Elmo's Cloud Chase, Oscar's Wacky Taxi Coaster and Big Bird's Rambling River.
My wife and I took our then two-year-old son, Andrew, to Sesame Place in 2010. It was a wonderful and welcoming environment. He loved the water park, listened to the music, rode the little teacups with his Mom, and smiled when Elmo, his favourite character, showed up.
Watching his eyes shine brightly still gives me fond memories nine years later.
What also caught my eye was that Sesame Place became the world's first theme park to be classified as a Certified Autism Center in April 2018.
Autism Speaks Canada reports that one in 68 children are diagnosed with autism spectrum disorder. My son is one of them. It's a number that's "increased over 100 percent in the last 10 years," which makes autism "the fastest growing and most commonly diagnosed neurological disorder" in our country.
The U.S. Centers for Disease Control and Prevention have noted that autism affects roughly one in 59 children, or 1.7 percent of American children aged eight years and above.
So it was a wonderful decision by SeaWorld Entertainment to give greater awareness to this neurological condition.
Children with autism who visit Sesame Place have access to trained staff, low-sensory areas, noise-cancelling headphones and quiet rooms for eating or taking a break. The rides and twice-daily parade of Sesame Street characters have also become more accessible and, in turn, more enjoyable for one and all.
It's logical that something associated with Sesame Street would take this important first step. This show, which celebrated its 50th anniversary on Nov. 10, has always been strongly committed to the growth, development and education of children from all walks of life. Sesame Street also introduced Julia, a four-year-old Muppet with autism, in 2015 to increase awareness, compassion and understanding.
A number of attractions, including Aquatica Orlando and Story Land amusement park in Glen, N.H., have followed Sesame Place's lead and become Certified Autism Centers. It would be great if other major theme parks, like Anaheim's Disneyland Park and Canada's Wonderland in Toronto, did the same.
Creating sensory initiatives for autistic children at theme parks wouldn't take anything away from the overall experience. Reducing sounds and noises by a few decibels would barely be noticed. Creating some quiet areas would give young children an opportunity to settle down, clear their minds and regroup before heading off to the next activity.
Most importantly, it would create an inclusive environment at the theme park which enhances every child's enjoyment of rides, music, parades, food and so forth.
It would also be worthwhile for private-sector firms like banks, construction companies and medical centres to consider making donations to the building of new autism facilities at children's theme parks. Increased awareness about autism, and encouraging more children to experience the pleasure of going to theme parks, should be the primary goal.
For now, families with autistic children can visit and enjoy the comfortable and caring environment at Sesame Place and, in a couple of years, a new one. They deserve our gratitude, and our support.
Michael Taube, a Troy Media syndicated columnist and Washington Times contributor, was a speechwriter for former prime minister Stephen Harper. He holds a master's degree in comparative politics from the London School of Economics.
---

The views, opinions and positions expressed by columnists and contributors are the author's alone. They do not inherently or expressly reflect the views, opinions and/or positions of our publication.