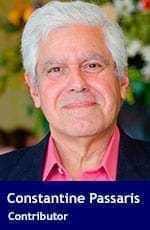 Jesse Canney did New Brunswick proud. He was a competitive swimmer at the 2019 Special Olympics World Games in Abu Dhabi and Dubai, the United Arab Emirates.
He returned to New Brunswick in late March with three gold medals – in the 1,500-metres freestyle, the 800-metres freestyle and the four-by-100-metres freestyle relay. He also won a silver medal in the 400-metres freestyle. In fact, he won a medal in every event that he competed in.
This is a significant accomplishment. To compete with the world's best and to come out on top is no easy feat. This year, the Special Olympics World Games hosted 7,000 athletes from 170 countries.
Canney, a 22-year-old, was diagnosed with non-verbal autism before his second birthday. Despite his challenges, he excels in competitive swimming.
As a regular recreational user of the University of New Brunswick swimming pool, I've watched Jesse grow, mature and develop as an engaged young man and an outstanding competitive swimmer. In fact, in his early days training with the Fredericton Aquanauts Swim Team (FAST), I shared with his coach Marta Belch my prediction that Jesse had the athletic ability and physical prowess to compete in a future Olympic event. She agreed.
A couple of days before he got on the plane to the Special Olympics, he was in the UNB swimming pool  training with his Olympic coach, Carla Dueck. I was there for my daily swim and observed that he was in fine form.
In the locker room, I wished him good luck. He replied with a "Thank you" and a broad smile. Clearly, he was very excited about his trip to the Middle East and his participation in the Special Olympics.
As far as I'm concerned, his competition at the Special Olympics never had a chance. In the swimming pool, Jesse is like a well-honed and speedy torpedo that hits its target every time.
In the water, he is a finely-tuned athlete. He has boundless energy, a can-do attitude, steely determination and athletic discipline. He is prepared to put in the long hours of rigorous training and readily accepts the advice and guidance of his coaches. He always ends his daily practices with a broad smile.
In fact, coaches Belch and Dueck always comment that he's very easy to work with, never complains and has a smile at the end of each practice. They both emphasize that Jesse is a joy and a pleasure to work with.
Jesse joined the Special Olympics program – which includes practices and competitions – when he was 11 years old. In 2012, when he turned 15, he became a regular with FAST at the UNB swimming pool.
Swimming with the FAST group of young women and men has given Jesse self-confidence and self-esteem. Indeed, he's earned the respect, support and admiration of his peers.
Equally important, his performance in the swimming pool has been a catalyst for breaking down the barriers of marginalization and has lifted him to the podium as a celebrated athlete and young role model.
Jesse has succeeded in underlining the ability in disability.
As the second chair of the New Brunswick Human Rights Commission, it will be my pleasure to nominate Jesse Canney for the annual New Brunswick Human Rights Award. He's a perfect role model for all young New Brunswickers who strive to be the best they can be despite challenges.
Dr. Constantine Passaris is a professor of Economics at the University of New Brunswick and a former chair of the New Brunswick Human Rights Commission.
---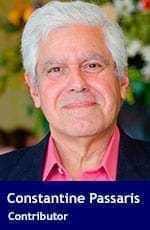 The views, opinions and positions expressed by columnists and contributors are the author's alone. They do not inherently or expressly reflect the views, opinions and/or positions of our publication.