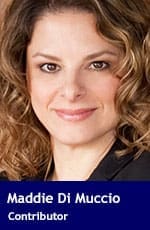 Malala Yousafzai's speech to the House of Commons brought much-needed perspective to issues of inclusion in education.
Across the country, provincial governments and school boards face a variety of challenges.
They struggle with low enrolment and public backlash over school closures. Controversy accompanies post-secondary tuition, and the status of provincial education funding.
But it seems inclusion is a dominant issue everywhere. Some schools struggle with LGBTQ inclusion; others with aboriginal student inclusion; and, in more urban areas, the presence of new Canadians and refugees cause boards to examine additional classroom support.
The issue of inclusion has brought out the worst in some. Allegations of racism have marred the education debate in the populous 905 region north of Toronto. An elected trustee used the N-word in York Region, and protestors at a Peel Region school board meeting tore up a Qur'an.
These ugly events don't fit with Canada's aim to be more accepting of cultural differences.
Enter Yousafzai, who spoke to Parliament last week.
Known simply as Malala, the 19-year old gained global attention as an outspoken advocate for women's rights and girls' education. As a young girl in her native Pakistan, she survived an assassination attempt by a Taliban gunman while on her way to school. Her Malala Foundation, headed by Canadian Farah Mohamed, now raises money to help educate girls worldwide.
Malala is the youngest-ever Nobel Peace Prize laureate and received the European Union's human rights award. Last week, she became an honourary Canadian citizen for her work as an advocate for girls' education.
In her speech to Parliament, Malala condemned the Oct. 22, 2014, terror attack on Parliament Hill. On that day, Malala first arrived in Canada to be honoured by the House of Commons but the attack forced her to return to England. She said that although the shooter called himself a Muslim, he did not share her Muslim faith. In her view, the Parliament Hill terrorist had more in common with the hatred of the Quebec City mosque killer than with any of the peaceful adherents of Islam.
The global push to include girls in public education is hard to ignore. Nations that provide equal access to education are wealthier, healthier and more peaceful. Malala's foundation estimates that low and middle gross-domestic-product nations' economies will improve by $92 billion by educating girls. Instances of overpopulation and HIV are also expected to drop significantly. And it's believed that a country can reduce its risk of war by 50 percent just by including girls in the classroom.
These statistics should appeal to everyone, regardless of political or cultural stripe. All of humanity benefits from improved prosperity, better health and greater peaceful coexistence.
Canadians have an important role to play on the global stage. As a member of the G7, we have a position of influence to move the agenda forward. As a nation that contributes billions toward foreign aid, we need to ensure that money for girls' education is a priority.
And within our borders, we should be living the example that the world needs to see.
Few other countries have been blessed by the benefits of education the way Canada has. And we owe much of our prosperity to the hard work and investments of our immigrants. We are one of the few nations where people of different cultures have lived together in relative harmony for hundreds of years.
Of course, issues related to inclusion remain and we're far from perfect. But there's a prevailing sense that within Canada, people embrace and work hard to maintain the values of tolerance, acceptance and peace. We can welcome tens of thousands of refugees into Canada each year without the social problems that other countries have to contend with.
Canada embodies what advocates like Malala hope to achieve in other nations.
Politicians and school administrators must stay focused on ensuring that every child benefits from an exceptional public education. It's essential for Canada's future that we remove any remaining barriers so children can learn together in the classroom.
It's all a matter of staying focused on inclusion in our education system.
Maddie Di Muccio is a former town councillor in Newmarket, Ont., and former columnist with the Toronto Sun.
Maddie is a Troy Media contributor. Why aren't you?
---

The views, opinions and positions expressed by columnists and contributors are the author's alone. They do not inherently or expressly reflect the views, opinions and/or positions of our publication.