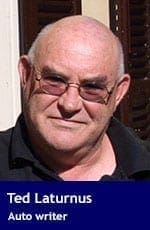 On the fun scale, moving is right up there with looking for a job, root canal and shovelling snow off the driveway. And it's made even worse if you don't have the right vehicle (not to mention friends who have suddenly all left town).
Borrowing your buddy's hatchback and cramming it full of your stuff for endless trips across the city gets old in a hurry.
The whole ordeal can be made that much easier by just biting the bullet and getting a decent-sized van from the get-go. Depending on how far you have to go, sometimes buying a van outright and then selling it when you're done can be cheaper than renting one or paying someone else to do the job.
But what to choose?
If you're moving from one studio to another, for example, you don't really need a five-ton truck, while the contents of a two-bedroom apartment will require more than a mini-van with the seats removed.
Either way, here are some suggestions, broken down by size.
One-bedroom apartment or studio
OK, you can probably get by with a full-size pickup or a mini-van with the seats taken out and some trustworthy friends and cold refreshments. But it'll take more than one load to do it.
The advantages to using a pickup are that it'll take tall and odd-shaped loads. On the other hand, it'll be open to the elements and everything will have to be tied down.
Most rental companies have a fleet of single cab/long-bed pickups available (usually Ford F-150s) and this is one of your most affordable options.
That said, a small van is more comfortable, tends to offer better fuel economy and you can get a fair amount of stuff into one if you use your head.
A Dodge Ram cargo van, for example, has 144 cubic feet of space, which will take a big bite out of most studio apartments. Other choices include the Nissan NV200 Compact Cargo (122 cubic feet), Chevrolet City Express, Ford Transit long wheelbase (130 cubic feet), the short-wheelbase Mercedes-Benz Sprinter (371 cubic feet), and the GMC Savana/Chevrolet Express (239 cubic feet).
Of these six, the Sprinter is probably the most versatile. It'll accommodate the most stuff and is powered by a thrifty turbodiesel engine. The disadvantage is that these are hard to find and not utilized by many rental companies.
Two- or three-bedroom apartment
You're moving up in the world now and you pretty much have to think about a cube van or Mercedes long-wheelbase Sprinter. This latter vehicle has an astonishing 600 cubic feet of cargo room with the high roof model and you can empty most two- or three-bedroom apartments into it if you're careful. The extended wheelbase versions of the GMC/Chev duo might also do in a pinch here, as will the Ford E-series wagon, which feature some 300 cubic feet of cargo room.
A couple of other pluses with the Mercedes, Ford, and GM products: they have side access doors and are comparatively easy to manoeuvre in city traffic.
Three- or four-bedroom house
Now you're playing with the big boys and you will have to rent a full-size truck. Depending upon the model, these will handle up to 1,000 cubic feet of cargo and you should be able to do everything in one shot. They usually have a rear loading ramp and some come with a hydraulic rear liftgate for the heavy stuff.
Virtually all the rental companies stock these in abundance and they usually have a diesel engine of one type of another.
On the other hand, they're not the easiest rigs to manhandle around town, take up a lot of room during loading/unloading, and may require a special licence to operate. All things considered, multiple trips with one of the smaller rigs mentioned above may be the best option here.
If all this is too much and you just can't be bothered, you can always hire someone to do everything for you. The two-men-with-a-truck scenario can run from about $500 a day, and well-known moving outfits can go as high as $10,000 to accommodate a full home and everything that comes with it.
Ted Laturnus writes for Troy Media's Driver Seat Associate website. An automotive journalist since 1976, he has been named Canadian Automotive Journalist of the Year twice and is past-president of the Automotive Journalists Association of Canada (AJAC).
---

The views, opinions and positions expressed by columnists and contributors are the author's alone. They do not inherently or expressly reflect the views, opinions and/or positions of our publication.