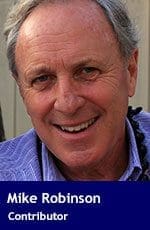 I'm looking out of our living room window on a predominantly grey sea and landscape.
The eye first trips over some close-in treetops before it encompasses five km of Jervis Inlet, leading to Scotch Fir Point in the mid-distance. The bulk of Texada Island beckons in the further background, hiding whatever it wishes behind its backdrop bulk.
Above it all a grey sky reflects the tonal grey of the ocean.
If you were painting this landscape, it would be notable for its subtle shades of grey, for there are infinite gradations.
What an about-face from two months ago. Then we lived beneath blue skies, the forest greens were vibrant and the ocean, often flecked with whitecaps, was a darker reflection of the open-sky blues above. Each day was capped off by a laughing swim along the granite coastline, followed by a hot-roast of drying out on slabs of smooth stone that we share with sea lions – just not at the same time.
No more ocean swims now. Our relationship with the water is purely visual. Each morning, however, generally before breakfast, our Steller sea lion neighbours pass by, west to east. Lately they've been travelling in rafts of four.
Sea lion aficionados will know that come spring, they gather at the McRae Islets rookery, and when several females are in one male's territory, they'll become a harem.
This month they're feeding on the chum salmon that are heading to local creeks to spawn. Last week, we saw a solitary male Steller rise out of the water with a large chum salmon in its jaws. The sea lion proceeded to wrench its head back and forth, masticating the salmon in rapid bites as herring gulls and bald eagles responded to the commotion and thrashing in the water. With every shake of its head, the Steller flung bits of salmon flesh every which way, and the birds contorted their flights to grab meals from the air.
Seeing this feeding display motivated us to stop in at the Lang Creek Garden and Salmon Spawning Facility, where the local volunteer crew was hard at work doing stock assessment and egg takes, and giving public talks about the relative success of this year's returnees.
"This year, chinooks get an A+, coho get a C+ and chums get a D," explained our guide.
No one had immediate reasons for these observed results, but everyone in our small group was nodding appreciatively. They certainly appeared to confirm our local experience of this year's salmon harvest.
After a walk along the Lang Creek spawning channel, we headed home to continue putting the vegetable garden to bed for the winter. The potatoes are now all dug up and mostly consumed. The fig crop is in the final stages of ripening and the dahlias are in their last epic blooms. The tomato plants have been pulled and spread over the top of the compost pile, and the kale is thriving to such an extent that our dinner table may not be able to keep up with their mushrooming growth over the winter!
Speaking of mushrooms, this year is notable for all fungi kingdom members on the Sunshine Coast. Oldtimers say it beats anything over the past decade, including yeasts, moulds and mushrooms.
A local CBC radio program featured a mycologist who traced this year's growth back to the pent-up energy after four dry springs, and a heavy dump of rain in the first two weeks of October.
For the first time, we're seeing amanita muscaria, a hallucinogenic 'magic' mushroom. I posted a picture of a small grouping on my Facebook feed, and within minutes friends were linking them to everything from the Egyptian Festival of the Dead to Yasgur's farm and the Woodstock festival in 1969.
Outside the living room window, it's now approaching midday, and is noticeably greyer. The predominant tone is already hinting at another 4:37 p.m. sunset. Today's daylight will stretch for just over nine hours.
I admit this lack of sunshine is difficult to adjust to, and every year it promotes the same feelings of loss and what we've learned to call seasonal affective disorder (SAD).
But when SAD once again gives way to sun, all will be forgotten.
Mike Robinson has been CEO of three Canadian NGOs: the Arctic Institute of North America, the Glenbow Museum and the Bill Reid Gallery. Mike has chaired the national boards of Friends of the Earth, the David Suzuki Foundation, and the Canadian Parks and Wilderness Society. In 2004, he became a Member of the Order of Canada.
---

The views, opinions and positions expressed by columnists and contributors are the author's alone. They do not inherently or expressly reflect the views, opinions and/or positions of our publication.