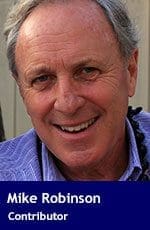 We joke in our family about my living a city-mouse/country-mouse existence. Part of the time, I live in a 600-square-foot Vancouver condo and part of the time I live with the land at Skelhp on the Sunshine coast.
In Vancouver, I'm visually connected to pigeons, seagulls, and the 4 p.m. return flight of northwestern crows, generally directly over our condo, as their beach-combing day winds down and they return to their Burnaby roosts.
Very occasionally, I may see a duck of some sort in False Creek or a scurrying rat along the foreshore by Granville Island. That's about it for urban wildlife.
And then I go upcoast for a week. Suddenly I'm one person in a vast landscape of forest, buffered in front by Jervis Inlet and behind by Mount Troubridge.
I'm one of a mere handful of humans who live in close proximity with thousands of sea ducks, seabirds, fowls, birds of prey, land birds, and long-distance seasonal arrivals from Mexico, like the rufous hummingbird.
We also live with mammalian neighbours, like raccoons, mink, skunks, river otters, squirrels, rabbits, mice, bats, black-tailed deer, coyotes, black bears and cougars. Many of these are primarily nocturnal, year-round inhabitants, and you have to put in the time to see them.
A standard indicator of their presence are track-ways, occasionally visible after rain storms in muddy areas or after snowfalls. This year we have had one major (for Skelhp) snowfall in mid-February – about 30 cm fell over a few days.
Last year's big snowfall revealed very distinct paw prints all over our garden koi pond. Something was clearing the skiff of snow off the ice seeking a view of breakfast but the ice was too thick.
This year, a different set of tracks were immediately evident after the second day of snowfall. They began on the trail up from the beach, and paused briefly to circle and examine a small concrete garden sculpture of a seated human figure.
After circling the yard art, the tracks progressed up to the house and turned to follow the trail up to the gate on our road. Interestingly, they followed my footsteps made the day before as I walked up to the gate on the road.
The paw prints followed an almost straight line along the boot prints in yesterday's snow. There was no sign of pausing, circling or deviating from the route. Clearly, I was being followed. The tracks were round, with four toe prints and showed no claws. I posted photos of the prints on my Facebook page to see what kind of reaction I would get.
Within an hour, my old Glenbow Museum photographer pal, Ron Marsh, posted a very interesting comment: "If an X drawn between toes crosses over the pad, it's a big cat. An X can be drawn through canine prints without touching the pad."
I looked at the best photo of the paw print, and saw that this was clearly possible. I quickly tapped a comment back: "Where'd you learn that?"
Ron responded: "Turner Valley Search and Rescue tracking instructions. Follow the predator tracks in case it's following human tracks. And look behind you once in awhile – it might be following your's."
Ever since reading Ron's comment, I've adjusted my solo walk schedule to mid-day and I've stopped evening rambles in the forest until a few more family members arrive.
I've also started reading up on cougar lore and can report that caution is well advised. My National Audubon Society Field Guide to the Pacific Northwest recommends caution, noting cougars are, "shy of humans, but fatal attacks have occurred." It also notes: "Tracks: round; four toe prints show no claws," and that the cougar's activity is mainly nocturnal, throughout the year.
The country mouse me is once again amazed at the variety of life in my rural neighbourhood. I'm cautiously optimistic that the cougar and I will get along.
Troy Media columnist Mike Robinson has been CEO of three Canadian NGOs: the Arctic Institute of North America, the Glenbow Museum and the Bill Reid Gallery.
---

The views, opinions and positions expressed by columnists and contributors are the author's alone. They do not inherently or expressly reflect the views, opinions and/or positions of our publication.