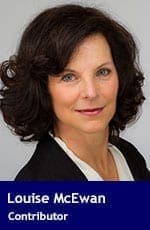 "Stay calm. You're in the Kootenays." The slogan caught my eye as I waited in line with my grandchildren to order gelato.
As my three-year-old grandson twirled himself repeatedly around my legs, I began to wish we'd chosen the ice cream shop down the road. No one was in a hurry here; the wait seemed interminable.
When it was our turn, we ordered crazy coconut, cookies and cream, and my personal favourite, salted caramel. I paid the bill and we headed to the veranda to savour our treat. The gelato was worth every second of the wait.
Later that afternoon, as the memory of salted caramel bounced around my mouth, I felt somewhat guilty. Unbidden from the depths of my subconscious, I recalled the situation of a local family. With two weeks remaining in the month, a mother had a meagre $30 in the kitty with which to feed her family. I had just dropped $10 on gelato.
It's no secret that people with low incomes often struggle to meet basic needs. The detrimental affects of poverty on emotional and social well-being, however, receive less attention and are sometimes overlooked.
Through my involvement with a group that spearheaded a poverty reduction plan for the Lower Columbia region, I've become more aware that reducing poverty is not just about putting food on the table or a roof over someone's head.
As a result of a two-day summit our group hosted more than a year ago, a number of subcommittees are pursuing practical ways to reduce poverty and create a more inclusive community where everyone can thrive.
Earlier this spring, the group held a consultation session; the purpose was to gather input for British Columbia's Poverty Reduction process. The majority of the participants at the session were individuals who are living in, or who have lived in, poverty.
While food security and housing were two major areas of concern, the overwhelming expression of exclusion and isolation from the community was also significant. Participants with lived experience of poverty talked about the stigmatization that accompanies poverty. They described their feelings of "shame," "embarrassment," "humiliation" and "rejection."
The theme of exclusion resonated with me on the afternoon we went for gelato. I was grateful I could take my grandchildren for a treat, and without thinking about the cost. But what if I couldn't? How would I feel walking by a shop with a lineup of customers waiting to purchase something that I couldn't afford? Something that would use up one-third of my remaining food money for the month?
I would literally be on the outside looking in. I would feel like I didn't belong. Excluded. Shut out.
Reducing poverty may seem like a pipe dream; the challenges may cause some to avert their eyes from those on the outside looking in. However, where there's a will, there's a way.
Some concrete actions are underway in my community to address food insecurity, housing, and the social well-being of low-income individuals and families.
A community kitchen will provide opportunities to gather, to find information about nutrition and to hone basic cooking skills. A common access card will help to remove barriers in the areas of arts and culture, recreation and transportation. A navigator program will make it easier to find resources to meet needs and goals. And a housing website will centralize information on housing offered through non-profit societies.
If brought to fruition, these initiatives will make an appreciable difference in the lives of low-income individuals and families. Not only will they help to free up limited financial resources, they will provide opportunities for everyone to enjoy the fullness of life that a community offers.
(The poverty reduction strategy for the Lower Columbia region is available online at http://www.communityskillscentre.com/poverty-reduction/.)
Troy Media columnist Louise McEwan has degrees in English and Theology. She has a background in education and faith formation.
---

The views, opinions and positions expressed by columnists and contributors are the author's alone. They do not inherently or expressly reflect the views, opinions and/or positions of our publication.