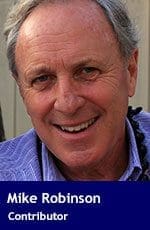 Even though it was 6 a.m. and still dark, you could easily see the huge white snowflakes merrily descending to the street in front of our condo. It was the first real snowfall in Vancouver since February 2014.
It's been more than 1,000 days since citizens here have had to cope with a real Canadian winter. My wife was to take an 8 a.m. flight to Calgary. With a suitcase full of warm clothing for the prairie winter, she was ready to head out the door at 6:20 a.m. – a record start for this particular flight, which is a normal part of our family routine.
I checked the tires on our new sedan and gave an inward sigh of relief. They were 'all weather.' This was just brute luck. At the top of the garage ramp, at least five centimetres of wet snow had accumulated on a trackless street. I wheeled out onto the snow, channeling my old Calgary winter driving skills honed in a variety of well-remembered SUVs, pickups and Volvos, all better suited to this day than our small Audi.
Soon, I was turning up Cambie Street from 2nd Avenue, and a mass of confusion lay ahead of us. Metro Vancouver's bus line – Translink – buses were spinning their tires, and one was flashing a "Sorry – Out of Service" sign just to our right as we began to climb the hill. I could immediately tell that no sand trucks had prepped the road surface, and no snowplow had traversed the slopes of Cambie. A quick glance at my dashboard thermometer showed 1.5 degrees C, and you could see ice forming on the road. The cars around us were spinning their tires as we proceeded uphill towards City Hall.
As luck would have it, the traffic light turned red just as I approached the summit at 12th Avenue. When the green flashed, the front wheel tires started to spin. Slowly, however, German technology kicked in, with selective allocation of power to the non-spinning tires, and subtraction of power from the spinner. We crawled forward, just as the light turned amber. I looked at our dashboard and noticed the temperature at 0 degrees. It was 7 a.m., and the morning traffic was building as early commuters entered from the snow-covered residential sidestreets.
Directly in front of us, a muscle car with racing slicks spun out, and braked suddenly into a serendipitous curbside parking spot. That was it for him I thought as we passed. Up ahead now, the traffic was inching forward. I craned my head sideways and caught a glance of the reason – a solitary cyclist with no lights or helmet was riding up the centre of the snowy right lane.
We passed the cyclist on the left, and soon were on the long down slope to Marine Drive. My eyes were trained on the road, and strangely tire tracks suddenly appeared crossing the median in front of us and slithering off to our right. There on someone's front lawn was an expensive black Porsche SUV, with its wheels spinning on sidewalk ice. The young driver looked blankly at us as we passed. Just ahead we could now see fast-traveling traffic on Marine Drive.
The snow on Marine was being splash-scattered by the passing cars. But as we approached the up-ramp to the Arthur Lang Bridge, there were six stationary buses in the opposite lanes flashing their emergency lights. The down-ramp deck was an ice chute. Luckily for us, our route was relatively clear. All of the incoming traffic from Richmond was stopped in the left lanes.
Slowly, we finished our trip to the airport. I parked. My wife got her plane, and I had a Whitespot breakfast before returning. En route home, as the weather slowly warmed, and the snow began to melt, I couldn't help wondering how Vancouver would cope with an earthquake.
Mike Robinson has been CEO of three Canadian NGOs: the Arctic Institute of North America, the Glenbow Museum and the Bill Reid Gallery. Mike has chaired the national boards of Friends of the Earth, the David Suzuki Foundation, and the Canadian Parks and Wilderness Society. In 2004, he became a Member of the Order of Canada.
---

The views, opinions and positions expressed by columnists and contributors are the author's alone. They do not inherently or expressly reflect the views, opinions and/or positions of our publication.