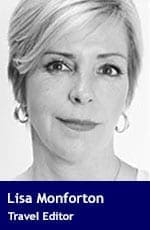 What does legalized non-medicinal marijuana in Canada mean for travellers who want to bring their stash or cannabis prescription with them when they go on holidays? What you don't know might hurt you.
The rules around bringing cannabis with you when you hit the road are pretty straightforward – if you're staying inside the country. In fact, airlines are allowing people to carry up to 30 grams of marijuana in their carry-ons within Canada.
Travelling with cannabis internationally is a whole different story – you simply can't do it.
Yet a survey by the Travel Health Insurance Association of Canada (THiA) found that 20 percent of Canadians planning to travel this year are unaware what the laws are when travelling with marijuana.
The survey found that 22 percent of people believe if they have a medical marijuana prescription they can stow the cannabis in their carry-ons, just like any other prescription drug, regardless of their destination.
Doing so could be a costly mistake.
THiA's September online poll of 1,342 Canadians between the ages of 18 and 60-plus also showed that a person's age plays a role in their awareness about travelling with cannabis.
13 percent of boomers said they wouldn't anticipate any issues at the border when travelling from one legal province to another jurisdiction outside of Canada with marijuana, versus 21 percent of millennials;
77 percent of boomers versus 60 percent of millennials indicated marijuana shouldn't be packed at all when travelling, even with a prescription.
"Even though cannabis has been legalized across the country, travellers need to be vigilant if they decide to travel with the drug," says Will McAleer, THiA's executive director. "The most popular travel destination for Canadians is the U.S., a jurisdiction where it is illegal under federal laws to possess cannabis in any form."
Even though a handful of states have legalized marijuana, such as California and Colorado, marijuana is not legal federally in the U.S. So when you're crossing the border, it's prohibited in any form or quantity – even if you have a prescription.
That also includes individuals entering Canada from another country.
The penalties can be severe and include prosecution, fines and even potential jail sentences. There have been several recent media stories about people being banned for life from the U.S. after just admitting they've used marijuana, or are cannabis entrepreneurs or have investments in U.S. cannabis companies.
Check out this link for more information.
The THiA website has some excellent information and tips about health and travel, such as knowing your rights as a traveller and what to know about your prescriptions when travelling.
Cut the cord with Defunc's Bluetooth beauties
How many types of earbuds have you blown through to find the perfect pair? That many?
Same here.
If you're like me and listen to music or podcasts when you're working out, walking the dog or just going about your daily stuff, you don't want an annoying earbud wire hanging down, only to get snagged on things.
Wireless earbuds leave you unencumbered. I recently tried out Swedish company Defunc's True wireless earbuds and I like them – a lot. There's no over-the-ear hook or around-the-back-of-the-neck piece, just a light and comfy earbud. It looks cool – not like the half-smoked cigarette hanging out of your ear of some models I've noticed at the gym.
The Defunc earbuds come in two colours –  a goldish shade and black, and have two earpiece fittings for different sized ears. I found that they stay put even when you're running, jumping and sweating. And you can be up to 10 metres away from your phone and still get excellent sound.
The sound quality is excellent, with rich bass lows and clear vocals. The battery life is about seven hours and they take about 45 minutes to charge.
The buds come with an attractive, lightweight charging station (about eight cm by 13 cm) that easily fits in a purse, a gym bag or a pocket. They retail for $99, quite a bit cheaper than many competitors.
Available at defunc.com and London Drugs. 
Two gung-ho guys and a four-by-four take you off the beaten path
Sometimes you want the mountains to come to you without having to do any of the heavy lifting.
If don't want to drive or book your stops and activities along the way, Mike Kearns and Ryan Strohmaier have a solution. The owners of Mooseland Overland Trail can escort you in a snazzy orange four-by-four called Handsome Andy with room for 14.
The pair, based in Canmore, have spent years exploring the Rockies and soaking up dozens of adventures. Now they're sharing their favourite experiences with people looking for half-day, whole-day or multi-day fun in the mountains at any time of the year.
"We want to take people where the crowds aren't," said Kearns.
Here's what a recent day-long adventure with Kearns and Strohmaier looked like:
Meeting in downtown Canmore, we hopped into Handsome Andy and set out to meet with Canmore Raft Tours. Surrounded by the mountains and sunshine, we floated in and out of pretty coves along the Bow River. The highlight: spotting a family of elk on the aptly named Elk Island in Canmore. This tour can also include standup paddleboarding.
Next up was a scenic drive along the Smith-Dorrien Highway that included a black bear crossing the road in front of us, followed by a hearty lunch at the cosy Mount Engadine Lodge in Kananaskis Country.
Back in Canmore, we popped into the new Wild Life Distillery for a tour and tastings of vodka and gin (made from locally foraged botanicals).
Moose Trail Overland operates year-round and will customize trips to cater to special requests, such as snowshoeing or cross-country skiing.
Aside from their full- and half-day trips, they also offer overnight photography tours in the Rockies.
If all you want is a shuttle to and from your favourite ski hill in the Bow Valley, they can get you, your crew and gear there, too.
Details and pricing at www.moosetrail.ca.
Cuba rolls out massive Wi-Fi coverage
If you've ever been to Cuba for a holiday, you've likely been frustrated by the lack of Wi-Fi just about everywhere. Even though we all need a digital detox every so often, it can be a bit unsettling to be completely disconnected.
The Cuban Tourism Board has announced massive Wi-Fi expansion for 287 hotels by the end of this year and complete coverage for every hotel on the island for 2019.
Coverage includes Veradero, and popular spots like Cayo Santa Maria and Cayo Largo.
In agreements with global telecommunications providers, the tourism board also said it would offer visitors "preferential" rates for roaming service, though the rates for Canada were not revealed. As always, it's wise to know before you go.
New daily flights from Calgary to Palm Springs
Air Canada has announced daily non-stop flights from Calgary to Palm Springs in time for your planned escapes to warm and sunny destinations. Flights run from Oct. 28 until April 30.
Lisa Monforton is an award-winner Calgary-based travel writer.
---

The views, opinions and positions expressed by columnists and contributors are the author's alone. They do not inherently or expressly reflect the views, opinions and/or positions of our publication.