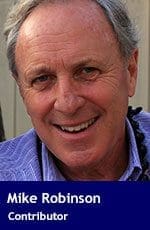 I want to describe Vancouver's awful housing market as a metaphor for something else. I'll reveal the 'something else' later in the column.
For now, let's just stick with Vancouver, the city I grew up in.
When I was a little boy, our Dunbar neighbourhood had a broad cross-section of residents. Our family's cleaning lady lived down the street with her husband, an accomplished house painter. My best friend Mark lived down the lane. His dad owned Bruce Transfer, a small trucking business. Our next-door neighbours owned a plumbing business that employed all their children. The family that lived just opposite us owned a small interior design business. My dad was a professor of medicine and my mom was a university student.
All the neighbours had sufficient incomes to afford their own single family homes. All the kids knew one another and, although we were a diverse lot, our families constituted a real community. It was a place where the children played baseball and street hockey together after school.
Eventually I married and we moved to Calgary to build our careers.
As it turned out, if we'd stayed in Vancouver, I could have watched our old place on Camosun Street appreciate to more than $3 million today from the $35,000 it cost my folks to build in 1954. By comparison, after working 30 years in Alberta, our Calgary house appreciated to almost half a million dollars, making it one of the key assets in our family investment portfolio.
When we returned to Vancouver to retire, we rented a 650-square-foot condo in Olympic Village for $2,500 a month. It has one bedroom, a closet, a bathroom and a multi-room (kitchen, living room and work space). If we chose to buy it, it would be about $700,000.
There are a few kids in our new neighbourhood but no one plays baseball on the street. We hardly know our neighbours and I suspect half the building is an Airbnb ruse.
What happened in the 30 years we were away from Vancouver?
It's a 21st-century allegory of opioid money laundering, hidden foreign investment by aspiring capitalists, and some enthusiastic and high-priced real estate investment by decent investors with a love for Vancouver.
Meanwhile, the downtown is morphing into a Range Rover, Tiffany and Gucci high-end retail zone. Gone are the small community movie theatres, family-run cafes, neighbourhood barber shops and walk-about shopping streets for the wage earners of my youth. In their place are condos and more condos, where rental opportunities start at $2,000 per month.
The situation has certainly benefited many of my contemporaries. Whereas my wife and I departed for Calgary and participated in the last great boom of the Canadian oil patch, many of my less adventurous pals stayed in Dunbar and made real estate fortunes.
Baby boomer-generation Calgarians had to rely much more on small business development, equity investments, and professional and consulting acumen for whatever success they achieved. Prairie real estate investments were problematic.
Vancouver has proved extremely vexing for the next generation. Our kids have basically written it off. A neighbourhood like the one I grew up in doesn't exist in Vancouver today. In fact, there are thousands of well-maintained, beautifully groomed, vacant houses in the West Side where I used to live.
And here's the key issue: basically the municipal, provincial and federal governments aren't doing anything to enable meaningful participation by Vancouver millennials in home ownership. While the fundamental inhibitors of home ownership are well understood, governments are extremely reluctant to intervene in the marketplace that has benefited so many boomer voters, who basically got rich by just being there as the market took off.
As a consequence, Vancouver millennials can choose to leave home as real estate refugees or make do as best they can in an absurd housing market. They're paying the price for boomer real estate privilege.
Now, the metaphor explained: if we can't solve Vancouver's 30-year-old home affordability crisis, what's the chance we can even contemplate a solution to the planetary climate crisis in the crucial next decade?
The millennials I know are justifiably skeptical.
Mike Robinson has been CEO of three Canadian NGOs: the Arctic Institute of North America, the Glenbow Museum and the Bill Reid Gallery. Mike has chaired the national boards of Friends of the Earth, the David Suzuki Foundation, and the Canadian Parks and Wilderness Society. In 2004, he became a Member of the Order of Canada.
---

The views, opinions and positions expressed by columnists and contributors are the author's alone. They do not inherently or expressly reflect the views, opinions and/or positions of our publication.