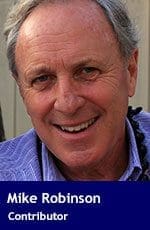 Do you still burn wood in a fireplace?
For most of us, fireplaces are becoming ornamental. We heat homes with natural gas flares emitted from faux metal logs, or carefully machined wood pellets bought in bags at Canadian Tire or plastic-wrapped bundles of kindling and fire logs purchased at gas stations for $9.99.
The whole process of having a fire has moved on from heat supply to a kind of urban aesthetic moment, when primal fire spirits are engaged for the benefit of friends, family and special occasions.
To ease the process along, you can also buy greasy white fire starter, foot-long matches to keep your party shirt well back from the sparks, and ornamental bronze pokers, shovels and brushes that hang uselessly in front of gas flames.
At Skelhp house, we still burn dried, split and stacked Douglas fir, red cedar, wild cherry and alder in a Hardy Island granite and masonry fireplace that's big enough to cook in if the power goes off. It opens two ways, into the living room and the master bedroom, so it can be stoked and enjoyed from dusk to midnight if need be.
The only other comparable fireplaces I've seen are in Hudson's Bay Co. bunkhouses and cabins in the northern bush.
In building ours, we made three concessions to modernity: glass doors, a firebrick firebox and a ceramic flue encased in concrete. When the fire is well stoked with fir and cherry, the entire chimney becomes a heat sink and radiates warmth into the house for at least eight hours after the fire is out.
The fireplace requires a steady supply of firewood to perform its magic. Over the first decade of its use, we've seen the need for wood increase because we spend more winter time in the bush. As a consequence, five years ago I conceived of Wood Camp. This is a weekend event, generally in October, when I invite two or three of my oldest pals to join me at the wood pile along with two sledge hammers, three wedges, a skookum axe and a wheelbarrow.
Prior to the arrival of Steve, Dave and Ade, I've carefully chainsawed various wind-felled or arborist-chosen trees into rounds, and stacked them to dry over the summer.
While I don't reckon production by cords, I know how much wood we burn by practice and it's at least a cord, some 128 square feet. At Wood Camp, we visually gauge production by the size of the stacked wood in the shed. When it's full, we're done.
The annual Wood Camp crew arrives from Sooke, Vancouver and Sechelt by Friday night, and we celebrate over dinner with barbecued steaks, whisky, beer and homemade apple pie provided by Steve. We talk about our lives, reminisce about our junior school teachers and wonder how we'll all feel tomorrow night after a day of swinging sledges and stacking split rounds.
Saturday begins with a bracing breakfast of homemade toast (Steve again), scrambled eggs and bacon, and a 9 a.m. sharp start at the wood pile.
We practise a strict division of labour, with the guests swinging sledges and axe, and me on the barrow and stacking. This year, I counted 30 barrow-loads before all the wood was split and stacked.
There ain't much talking during the work, except the kind of expletives we all learned as choker-men or green chain hands in the summer logging camp and sawmill jobs that paid for our university years. Choice examples I remember from this year included: "Hard as a whore's heart!" "Daylight in the swamp!" and "Avoid serious injury, don't tell me how to do my job!"
By mid-afternoon, we were finished. All the wood was cut and stacked.
We took showers, dressed up a bit and went to Skeeter Jack's for late lunch.
I was stiff in the shoulders and feeling like I'd been to the gym once too often this week. I was also thinking about how much I enjoy getting together with the boys and how Wood Camp evokes memories from my old days as a lowly choker-man on the north coast.
More to the point, we now have enough wood to stay warm all winter. And Christmas at Skelhp will once again feature roaring fires in the granite fireplace for family and friends.
Troy Media columnist Mike Robinson has been CEO of three Canadian NGOs: the Arctic Institute of North America, the Glenbow Museum and the Bill Reid Gallery.
---

The views, opinions and positions expressed by columnists and contributors are the author's alone. They do not inherently or expressly reflect the views, opinions and/or positions of our publication.