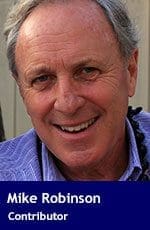 Imagine you're in the Vancouver area, waking up to a loud boom and flash, and then sirens and public mayhem outside your window.
You turn on your radio to find emergency notices and counsel to stay put, while emergency services respond to the apparent detonation of an atomic bomb over Whatcom County, Wash., just south of Abbotsford.
It seems that on Kim Jong-un's command, an intercontinental missile has been fired from a North Korean submarine stationed somewhere off Vancouver Island. It has managed to air detonate its payload short of Seattle, the intended target.
"God forbid," you think. What next?
A quick scan of your condo finds food enough for maybe three days. You nervously turn on the water tap and find that it strangely doesn't work.
Meanwhile, a plume of smoke and ash is starting to approach from the southern horizon and the sky is darkening at 9 a.m.
A crowd has formed at the front doors of the nearby food store and the adjacent liquor store. Cars on Main Street are honking their horns erratically and seem stalled at the intersection with Second Avenue. Cyclists are heading north in the bike lane and many seem to carry their life possessions in backpacks.
Radio announcers continue to say that car travel isn't advised, public transit has stopped and staying at home is the best plan.
Your mind strays for some reason to your prescription medicines. What if it becomes impossible to get more Lipitor? Why didn't you assemble a first-aid kit? How come you ignored the advice to stockpile food and water against the threat of an earthquake?
Then the radio goes silent and the lights flicker off. Now the power is gone. The fridge stops whirring.
All you can hear is frantic shouting from the street below. Someone yells that a riot has broken out at the food store, as people struggle to grab food of any description.
Oddly your gaze is diverted to the condo bathroom. You realize that you have one roll of toilet paper left – and the toilet will only flush one more time without water.
Meanwhile, up the north end of the Sunshine Coast, it's coming on to lunchtime. The BC Ferries have tied up and temporarily stopped running from Earls Cove to Saltery Bay, and from Comox to Powell River, so that their crews can go home to plan for coping with the disaster being described on smart phones, TV and the radio.
Hydroelectricity from the Toba River project is still flowing into the local grid. Drivers are stockpiling fuel in their cars at the local filling stations, and down at the marina boats are queuing at the gas float to top up. The town water system continues to work fine, and most homeowners are glad they cut and split several cords of fir for the wet spring. The municipal and volunteer fire departments along the highway aren't experiencing any calls, but crews have been called in for briefings on their well-practised emergency plans.
Down at Powell River's Dwight Hall, the upcoming Seedy Saturday event has taken on a new importance. The organizers are setting up tables loaded with locally hybridized seed packets. Potatoes, kale, beets, carrots, broad beans, tomatoes, raspberries, strawberries and gooseberries are being arranged for sale. Most families have vegetable gardens and this year they will take on a new importance.
There's a similar bustle at the tackle shops and Canadian Tire as fishers stock up on lures, monofilament line, weights and netting. Prawn traps and crab traps are also being snapped up. Hunters are picking up ammunition and the odd new deer rifle is being purchased.
In the cash register lineups, people are discussing fitting long oars or sweeps to their boats so they can fish without burning fuel.
A town hall meeting has already been organized for tomorrow evening so that the mayor and council, the regional district representatives and our MLA (he was in town on government business when the bomb dropped) can respond to questions.
A disaster road-mapping session is also being planned at the recreation centre to chart out and co-ordinate the community response to what is locally being called "the blast."
The local First Nation elders are quietly thinking about the more than 10,000 years their ancestors have lived on this part of the coast. "We think we'll be OK," they chorus.
It's all a matter of perspective – and place.
Mike Robinson has been CEO of three Canadian NGOs: the Arctic Institute of North America, the Glenbow Museum and the Bill Reid Gallery. Mike has chaired the national boards of Friends of the Earth, the David Suzuki Foundation, and the Canadian Parks and Wilderness Society. In 2004, he became a Member of the Order of Canada.
---

The views, opinions and positions expressed by columnists and contributors are the author's alone. They do not inherently or expressly reflect the views, opinions and/or positions of our publication.