Hamilton finally returns to Toronto's Princess of Wales Theatre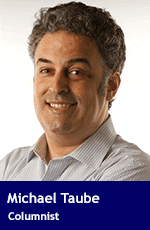 My wife and I recently went to see the Tony Award-winning Hamilton at the Princess of Wales Theatre in Toronto.
The blockbuster musical had been high on our bucket list – and many others – before COVID-19 disrupted its original run in the city. It opened on Feb. 11, 2020 for a scheduled three-month run at the Ed Mirvish Theatre but was cancelled on Mar. 14. When a second opportunity arose, we took advantage of it.
Hamilton is an exceptional production. Playwright/filmmaker Lin-Manuel Miranda composed the intriguing sung-and-rapped-through musical between 2008 to 2015. He assembled a predominantly non-white cast, with black actors and actresses assuming most of the lead historical roles. It began in the theatrical realm of Off-Broadway in New York City and moved on to places like Broadway, Chicago, Puerto Rico, Britain's West End, Australia and Hamburg, Germany. There have already been three North American tours, and shows start in Auckland, New Zealand and the Philippines this year.
The musical has won universal acclaim. It was nominated for 16 Tony Awards and won 11 – including Best Musical. Hamilton also won seven Olivier Awards (including Best New Musical), eight Drama Desk Awards (including Outstanding Musical), two Emmy Awards (for the film version) and the 2016 Pulitzer Prize for Drama.
Miranda used historian Ron Chernow's 2004 award-winning biography, Alexander Hamilton, which he had read while on vacation, as the basis of retelling the remarkable story of one of America's Founding Fathers.
Born out of wedlock on the small Caribbean island of Nevis to Rachel Faucette and James A. Hamilton, a member of a prominent Scottish family, Hanilton started out as a clerk and impressed people with his intelligence and bombastic personality. When he arrived in the U.S. in 1772, he joined the Revolutionary cause. He fought valiantly on the battlefield and helped the young nation gain its freedom from British rule. He would later build America's financial system, wrote the majority of the Federalist Papers and was a close political confidant of President George Washington.
Did Miranda include every historical detail and minutiae that Chernow covered? Of course not. If that had been the case, the two-and-a-half-hour musical could have easily been 10 times longer – or more.
Did the songs and dialogue containing rap lyrics in Acts I and II work? Surprisingly, yes. It was strange to hear the Marquis de Lafayette and Thomas Jefferson rap about the Revolutionary War and the 1800 U.S. presidential election. At the same time, this modern musical genre helped provide a unique snapshot of an important historical period and its great leaders to the audience.
Is there a certain amount of artistic liberty? Absolutely. Miranda stays true to the basic themes of Hamilton's life and career, but there are some changes and modifications. It's a tool the entertainment industry often uses to keep people's attention focused on certain themes and to weed out unnecessary facts, figures and storylines. That's part of the reality in this world of fantasy.
Will Hamilton's success and acclaim lead to a renewed interest in American history? Perhaps, but this remains to be seen.
Most people in the theatre during the performance we attended likely didn't have strong knowledge of Alexander Hamilton, the Revolutionary War or early U.S. politics. They probably couldn't piece together the historical themes, and they knew almost nothing about the formation of America's early party system. They couldn't speak to the economic ideas and governmental structure favoured by the musical's main protagonist.
On the plus side, some people may have acquired a fascination with this time period.
The New York Times noted that paperback sales of Chernow's book "spiked after the musical opened, from 3,300 copies in 2014 to 106,000 in 2015." In March 2016, the biography "hit No. 1 on the Times's paperback best-seller list. Times reporter Alexandra Alter also mentioned that a book written by Miranda and cultural critic Jeremy McCarter, Hamilton: The Revolution, had had a first printing of 60,000 copies which promptly sold out. "Its publisher, Grand Central, promptly ordered a second printing of 50,000 copies," she wrote, "but doesn't expect that supply to last long, either."
To be sure, this spike in book sales largely has to do with Hamilton's overwhelming success rather than a newfound interest in U.S. history. Going to this musical has become an experience for many people. Hence, some people purchased Chernow's biography in the same way they take home a book from an art or museum exhibit.
Then again, if it continues to lead to increased readership and knowledge about Hamilton and his contemporaries, that's not a bad thing. Intelligence should always be championed over ignorance. It's important to learn, remember and cherish history, too.
As for The Room Where It Happens, it could eventually become more crowded – and not just because of Miranda's memorable lyrics.
Michael Taube, a Troy Media syndicated columnist and Washington Times contributor, was a speechwriter for former prime minister Stephen Harper. He holds a master's degree in comparative politics from the London School of Economics.
For interview requests, click here.
---
The opinions expressed by our columnists and contributors are theirs alone and do not inherently or expressly reflect the views of our publication.
© Troy Media
Troy Media is an editorial content provider to media outlets and its own hosted community news outlets across Canada.