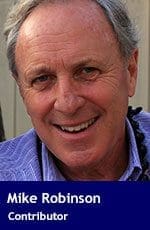 For the past year, I've been living in a small town. It has about 20,000 residents counting the 'highway people' – those few thousands of us who live along Highway 101, which stretches about 30 km north and south of town.
We're seasonally augmented by a few thousand 'island dwellers' who essentially show up for July and August. But by and large, we're a pretty tight-knit grouping of folks known for our creativity.
Powell River, B.C., was selected a Cultural Capital of Canada in 2004, reflecting the accumulated and diverse contributions of our Blackberry Festival, the annual Powell River Logger Sports (awarding All Canadian, North American and World Champion titles), the biennial International Choral Kathaumixw and, latterly, the annual Pacific Region International Summer Music Academy (PRISMA).
This may read like small-town bragging, but more to the point, lots of other Canadian small towns can make similar boasts. Just ask folks in places like Skidegate, Drumheller, East End, Flin Flon, Niagara-on-the-Lake, Riviere-du-Loup, Victoria-by-the-Sea, St. Andrews by-the-Sea, Mahone Bay, Trinity, Dawson City, Rankin Inlet and Fort Smith what they think of home.
Listen carefully to their replies. Canada is full of towns that punch way above their population weight when it comes to original cultural contributions that help define us as a nation.
Arguably Canada's store of ample goodwill, creative capital, entrepreneurial risk taking, peacekeeping acumen, tolerance of hard work outdoors in all weathers and a welcoming attitude to folks 'from away,' are all rooted in our small-town history. They were bred in the bone long before the Internet existed.
Many of these values took root in places like Vancouver, Calgary, Saskatoon, Winnipeg, Toronto, Montreal, Charlottetown, St. John's, Halifax and St. John way before they were as big as they are today.
Metro Vancouver, Toronto and Montreal, which define what passes for contemporary big Canadian culture, all began as small towns. Their big-city culture is now demonstrably international and homogenizing to global norms. Like 800-square-feet of condo going for over $1 million, a Starbucks on every corner, and Ubers to the Airbnb. Unaffordable real estate, global brands dominance, and economic disruption courtesy of the STEM-nerds are not small-town attributes. Nor are the values they inculcate.
The dominant values of Canada in 2017 are still predominantly derived from our small-town past. Even though more than half of us now live in big cities, we're still basically inculcated in values rooted in single-family houses, family-owned small businesses, hockey rinks, national parks, medicare, good public schooling, respectful political discourse, a commitment to civil society, and red Maple Leaf flags stitched to backpacks.
Perhaps in one signal way – our growing understanding of the national duty of indigenous reconciliation – we're changing the value stream. I think that fundamentally a vast majority of Canadians don't harbour a racist agenda; nor do they band together in far right dogma when it comes to making political choices.
The world urgently needs more small-town Canada. Especially in the 'red states' of the land-locked U.S., where American western small-town culture is rooted. When I ponder why their small-town culture is so different from ours, I fixate on the conspicuous lack of historic and contemporary racial reconciliation, the rampant proliferation of gun ownership, the broad use of social media to spew unchecked hatred, the political pandering (rather than thought leadership) to a culture of imagined sleights and deceptions, and the increasing necessity of a good education to get a basic job in what is increasingly an international market.
After reading J.D. Vance's Hillbilly Elegy (2016), I wonder about the impact of under-funding public schooling and the imminent gutting of Obamacare on those who need it most. When the government pulls away the safety net, the people in the air fall to the ground.
So how does one country influence another? How do we unleash the better angels of our small-town nature to do their work elsewhere?
Right now, I think it has to happen face to face. I'm pondering how best to encourage this dialogue, especially with our southern neighbours.
Any ideas?
Mike Robinson has been CEO of three Canadian NGOs: the Arctic Institute of North America, the Glenbow Museum and the Bill Reid Gallery. Mike has chaired the national boards of Friends of the Earth, the David Suzuki Foundation, and the Canadian Parks and Wilderness Society. In 2004, he became a Member of the Order of Canada.
---

The views, opinions and positions expressed by columnists and contributors are the author's alone. They do not inherently or expressly reflect the views, opinions and/or positions of our publication.