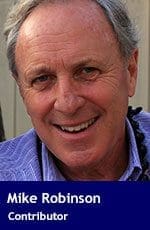 In 1968, my father took me to Yuquot on Nootka Island, off the west coast of Vancouver Island, because he wanted me to see where Capt. James Cook first stepped ashore in 1778. Little did he know that because of this visit, our family was about to begin a lifelong friendship with Ray and Terry Williams and their children.
Dad and I met Ray by his house and he pointed out the trail to the beach and lagoon.
The key memory I took from our  friendly chat was that the Department of Indian Affairs was offering all of the Mowachaht (People of the Deer) and Cla-ahsaht (People of the Outside Coast) resident in Yuquot (The Place Where the Wind Blows in all Four Directions) the opportunity to move to the instant town of Gold River on Vancouver Island.
At Gold River, brand new and completely furnished houses, pulp mill jobs, and paved roads that led to the pleasures of Campbell River and Nanaimo awaited.
The local Indian Affairs commissioner was adamant that everyone make the move.
As it turned out, the appeal of new homes and paved roads leading to urban life was greatly attractive. One by one, Yuquot families packed and left. The Williams, however, were unsure about the move.
Ray and Terry were lobbied by two chiefs and the commissioner wrote them an imploring letter.
Finally, Ray wrote back saying, "We're staying. I just want to live where I want to live."
Fifty years later, the wisdom of that decision is obvious. Ray and Terry's children, Sanford, Darrell and Sharon, were all raised at Yuquot, and they learned to speak Mowachaht in their home village.
Ray and Terry's grandchildren and great-grandchildren speak the Mowachaht language around the big dining room table. The food on that table is seasonally gathered, and includes salmon, halibut and cod, and great varieties of chamiss (sweet food), like preserved blackberries, huckleberries and crab apples. All are served with constantly available coffee and Terry's homemade bread.
As a new pulp mill lifestyle developed for the Mowachaht of Gold River, the Williams family persevered with Yuquot's seasonal and varied opportunities in the cash economy, including trapping, logging, guiding and assisting the lighthouse keepers at Nootka Light with everything from small boat rescues to hauling freight.
Ray also specialized in tours of his village for crowds of global tourists arriving on the MV Uchuck. He has become known as the 'Protector of Yuquot,' an appropriate vocation given his Mowachaht name, Ghoo-Noon-Nm-Tuk-Pomlth (Spirit of the Wolf).
Our two families have stayed in touch and built a multi-generational friendship over the intervening 50 years since we first met. We camp at Yuquot, spend vacations in each others' homes, offer assistance with each other's work and increasingly connect by regular satellite telephone calls. Most recently, we're also connecting by the power of Mowachaht art.
Sanford, Ray and Terry's first born, is now 51. He has become a master carver and, with his wife Marlana, developed a sophisticated marketing plan, made evident on his website www.sanfordwilliams.com. His work has deep Mowachaht roots, with exquisite northwest coast formline design. It's purchased by a growing group of discerning collectors.
Sanford's work is distinguished by his strong cultural connections to Yuquot, and his acute centring in Mowachaht culture. These qualities exist precisely because of his parents' decision to stay in their ancestral village.
Sanford's Spirit of the Wolf mask encapsulates this decision. It's carved in alder, inlaid with operculum shell teeth and evidently designed with spiritual guidance. It's the very essence of Ghoo-Noon-Nm-Tuk-Pomlth.
I purchased it from Sanford and Marlana last week as my Christmas gift to my family.
In a world that increasingly favours all things urban and elevates algorithmic decision-making above cultural choice, the decision taken by Ray and Terry Williams 50 years ago to remain at their traditional home has yielded wonderful outcomes.
Their indigenous language is still spoken. Their traditional food is still harvested. Their cultural art forms are flourishing.
Successive generations are learning to earn their livings as fishing guides, master carvers and cultural tourism operators.
And Yuquot is protected.
Just knowing that the extended Williams family members are at home in Yuquot should be a source of inspiration to all who champion human resilience and the power of personal decisions.
Troy Media columnist Mike Robinson has been CEO of three Canadian NGOs: the Arctic Institute of North America, the Glenbow Museum and the Bill Reid Gallery.
---

The views, opinions and positions expressed by columnists and contributors are the author's alone. They do not inherently or expressly reflect the views, opinions and/or positions of our publication.