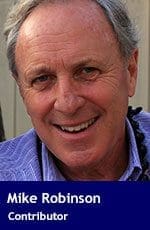 An online article in the Saskatoon Star Phoenix newspaper reported the anguished reflections on the La Loche school shootings of an Ottawa-based psychiatrist who travels regularly to provide clinical services in northern Saskatchewan.
Several comments in the online threads criticized the author for daring to have opinions on what was wrong, given that she didn't live in the community. Her perspective was characterized as that of an "outsider" – even though she is a highly qualified mental health professional.
A parallel critique is being made of the voting members of the Academy of Motion Picture Arts and Sciences, who for the second year in a row have produced a short- list of 20 all-white nominees in the four acting categories.
Numerous critics have pointed out that 94 percent of the academy's voters are white themselves. As a consequence, high profile black U.S. actors, like Spike Lee, Will and Jada Pinkett Smith and Al Sharpton, are taking a pass on the award ceremonies.
Meanwhile, the critically acclaimed film Straight Outta Compton has also been snubbed in the Best Picture category. Its sole nomination is for Original Screenplay – ironically produced by three white screenwriters.
In a further illustration of what strikes me as the insider/outsider dilemma, Donald Trump is building a groundswell of right-wing, white, evangelical support as he heads into the Republican presidential primaries by denigrating Mexicans, Muslims, the Republican Establishment, and anyone else who challenges his divine right to the presidency.
You have to ask just what Trump really knows about Mexican culture, the Muslim faith and the Republican 'Beltway insiders'. Has he travelled broadly outside the U.S. to non- tourist destinations, say in the Mexican Sierra Madre, Lebanon, Iraq or Syria? Can he speak another language? Does he even understand the Republican platform?
In all of the above situations, ranging over tragedy, drama and politics, there is a classic duality well-known to academic anthropologists, as that of the emic/etic perspective.
It refers to two kinds of research and cultural viewpoints: (1) emic – the perspective of the insider within the social group (e.g. the community of La Loche, the LA suburb of Compton, Mexican society, Muslim believers, and 'old school' Republicans); and (2) etic – the perspective of the outsider (e.g. the locum psychiatrist, the white Academy member, the Trump campaign team, and Trump himself). The perspectives vie for supremacy in the academic community.
The classic critiques of both schools of thought go something like this: Emic researchers have to guard against losing their objectivity, and may be subject to 'capture' by political causes useful to the social group; etic researchers miss out on crucial nuances only apparent to group members, and therefore surrender their objectivity without understanding why.
As a practitioner of participatory action research, a form of emic research, I have often been critiqued for being caught by my research partners, in their worldview, to their chosen ends.
In my view, the angels are on the side of emic practitioners. Before being too sure of the rational supremacy of objectivity, I'd encourage etic thinkers to spend some significant time in the communities, suburbs, countries, religious and political faiths that they seek to comment on, generalize about, or criticize.
Old, white academy members, for example, should make some effort to understand Compton, the history of police brutality in the black community, and the world-view of Ice Cube, Eazy-E, Dr. Dre, and Snoop Dogg, before they vote for Best Picture. Similarly, Donald Trump might seriously consider some field research in a few Muslim communities, and visit a few mosques, before he pontificates about their values to auditoriums filled with aging white men in South Carolina.
We live in dangerous times when race (a social construct that doesn't exist in reality), denigrating religious beliefs, and xenophobia become tools of aspiring candidates for America's highest political office.
Similarly, the systemic denial of Academy Awards nominations for creative excellence in communities of colour is a disgrace.  That both should occur in 2016, when the world faces much greater challenges like climate change, requiring nuanced and collaborative actions, is debilitating on a global scale.
If we can't avoid political demagogues and systemic discrimination, what hope have we for solving the really big problems facing humanity?
Mike Robinson has been CEO of three Canadian NGOs: the Arctic Institute of North America, the Glenbow Museum and the Bill Reid Gallery. Mike has chaired the national boards of Friends of the Earth, the David Suzuki Foundation, and the Canadian Parks and Wilderness Society. In 2004, he became a Member of the Order of Canada.
---

The views, opinions and positions expressed by columnists and contributors are the author's alone. They do not inherently or expressly reflect the views, opinions and/or positions of our publication.