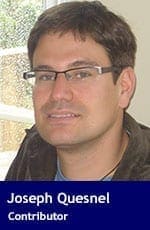 Atlantic Canada's First Nations are leaders in complying with salary reporting requirements of the federal government's First Nations Financial Transparency Act (FNFTA). This law obliges Canada's 581 First Nations to publicly disclose band spending as well as salaries and expenses collected by chiefs and councillors. Its success in Atlantic Canada is why Ottawa should uphold a law that was almost universally obeyed and, most importantly, increased transparency and accountability on Indigenous reserves.
Band members recognize that First Nations should follow the trend of public sector transparency that federal, provincial and municipal governments are subject to. Yet this past December, Indigenous Affairs Minister Carolyn Bennett shelved the compliance measures that required all First Nations governments to post their financial information online for both community members and all Canadians to see.
At the time, the vast and overwhelming majority of bands had complied with the 2013 law. Only 38 First Nation communities failed to comply with the measures, which resulted in federal funds being frozen. However, Bennett reinstated those dollars when she announced Ottawa was ending court actions against First Nations that had refused to comply with the act. The transparency law remains on the books but is now toothless.
Being in compliance with the law does not mean Atlantic communities did not have some hiccups. There was some initial foot dragging among some bands. However, according to Indigenous Affairs, for fiscal year 2014 there are 34 First Nations covered under the FNFTA for the Atlantic region and all are compliant. Statements for 2015 are due by July 29.
The Atlantic Policy Congress of First Nations Chief Secretariat (APC) – a policy research and advocacy organization that develops policy alternatives for the region's aboriginal communities and peoples and which conducted the study by engaging an international firm to look at compensation rates and provide recommendations on the level of compensation based on job responsibilities, size of community, and other relevant benchmarks – continues to stress its support for greater transparency. Executive director John Paul said in an April 26 email that, "Our chiefs fully support public transparency and full accountability to our First Nations members and disclosure of our audited financial statements. Our chiefs support good governance and the improvement of conditions for all our people."
It is unclear from this statement if Paul and the Atlantic bands will continue to publicly report salary levels after Ottawa decided to end enforcement. But it is in the APC's own self-interest to do so. New research has found that a lack of transparency is a governance barrier facing First Nations communities.
In February 2016, the Public Policy Forum released a report entitled, Improving Access to Capital for Canada's First Nations Communities. The prime challenge for First Nations, the study authors concluded, is their unique difficulties in accessing capital that other governments take for granted.
According to the study, "Canada was built by access to affordable capital. For decades, federal, provincial and municipal governments leveraged their assets and borrowed with low interest to build for the future. As long-term infrastructure spending increased, so did the socio-economic prosperity of the country. But not all Canadians benefited equally. Unlike other public institutions, First Nation governments face unique limitations that inhibit their ability to access capital. Property cannot be used as collateral. Infrastructure deficits are common. Access to cheap loans is rare. These barriers discourage private investment . . . "
The report stressed that bands need outside capital, "The real or perceived lack of public sector transparency acts as a barrier to investment. This is true for all governments. However, First Nation communities have far fewer resources to ensure compliance with high governance standards." It concludes that, "Improving transparency and accountability within First Nation governments is essential for attracting outside investment."
Bands complying with the standards laid out in the FNFTA are more likely to achieve this goal. Ottawa should help by maintaining the sanctions on bands that fail to report the salaries of band chiefs and councillors.
First Nations compliance is a win-win for all Canadians, but transparency and accountability mostly benefits First Nations communities by ensuring revenues are wisely spent to help band members.
Joseph Quesnel is a policy analysis.
Joseph is a Troy Media contributor. Why aren't you?
---

The views, opinions and positions expressed by columnists and contributors are the author's alone. They do not inherently or expressly reflect the views, opinions and/or positions of our publication.