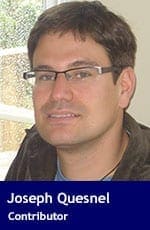 Canada's last Indian residential school closed in 1996. The residential schools experience is not ancient history.
Nor was the residential school experience positive, despite comments from Conservative Sen. Lynn Beyak.
It's easy to be blasé about the topic when you've never been around First Nation and Metis peoples who attended these institutions. It's easy to believe certain things about the schools when you think certain things about First Nations.
But I attended Truth and Reconciliation Commission hearings into residential schools in Winnipeg as a reporter. One after another, I heard people speak and cry about their experiences.
It was clear these people weren't testifying so they could be compensated for their suffering. They just wanted the injustices of the residential school system finally and fully acknowledged.
My views changed forever, as did those of most Canadians.
But there are still some Canadians who don't understand how devastating residential schools were.
Beyak is a prime example.
The Conservative Party of Canada should clearly separate itself from the Ontario senator, as well as any other members of the Senate Conservative caucus backing her.
Last month, Beyak spoke about the good intentions of men and women who worked in the residential school system and how those good deeds are overshadowed by negative reports before, finally, dismissing the furor over her comments as "fake news."
She remains oblivious about why indigenous people were bothered by her remarks.
Removing Beyak from the Senate's aboriginal committee is a good start (what indigenous witnesses addressing the committee will be comfortable around her?).
But the Conservatives can't just tuck this unfortunate episode away. Current party leadership must step up and clarify the Conservatives' perspective on residential schools – and the candidates now running to take over the party leadership must speak up.
Beyak shouldn't be evicted from the caucus but neither should she be defended.
In a recent encounter on Parliament Hill involving CBC reporters, Conservative Quebec Sen. Ghislain Maltais, chair of the agriculture committee, told Beyak that, "Every member of the caucus supports you."
The silent members of the caucus need to stand up and challenge Maltais. Surely they don't all support Beyak.
Beyak can criticize the Truth and Reconciliation final report and its recommendations as excessive. That's fair. But she shouldn't be entitled to create alternative facts.
What's the end game of focusing on a minority of good experiences? Overwhelmingly, the residential schools experience was negative. And it was part of an horrific official government assimilation policy.
Beyak supporters predictably cry foul about censorship and the squelching of dissent. But the much-revered principle of freedom of expression should not provide cover for indefensible views.
In addition, Beyak is not a private citizen expressing her views. She's a member of a national party caucus. The Conservative Party's representatives must support the values and principles of the party. All parties vet their candidates before elections to make sure their records and statements match party goals. A senator isn't elected, but she or he also represents a party and should face the same party scrutiny.
Party loyalists can't just honour the parts of Stephen Harper's legacy they like. In 2008, Harper's Conservative government delivered an historic apology and settlement related to residential schools. This official government ceremony was not some minor motion that was forgotten by the time the ink dried on the paper.
The residential schools apology is now part of the Conservative political culture – and our nation's history. Backing away from it now is unacceptable.
Beyak needs a reality check when she asserts she speaks for a "silent majority" of Canadians. An Environics Institute study in 2016 looked at public opinion on aboriginal peoples. It found that two-thirds of non-aboriginal Canadians had read or heard something about residential schools. And only one per cent said the schools "were not all bad."
Residential schools are not ancient history. But Sen. Lynn Beyak's perspective on them should be.
Joseph Quesnel is an independent policy analyst and commentator.
Joseph is a Troy Media contributor. Why aren't you?
---

The views, opinions and positions expressed by columnists and contributors are the author's alone. They do not inherently or expressly reflect the views, opinions and/or positions of our publication.