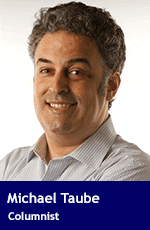 The federal Liberal government's plan to expand the Canada Pension Plan is a huge mistake.
On Monday, the feds and most provinces reached an agreement in principle to revamp CPP. (Quebec and Manitoba have not signed on to the deal.)
But it's not surprising that Finance Minister Bill Morneau made this a topic for discussion at this week's meeting in Vancouver with his provincial counterparts.
The man in charge of our dollars and cents has a mandate which tilts toward spending, rather than saving, taxpayers' money. Morneau has taken the position that many seniors, and seniors-to-be, are struggling and require more public funding through the CPP to provide for their retirement.
While there's no question some of Canada's seniors need our help, this number is not increasing. Think-tanks like the Fraser Institute and C.D. Howe Institute have released studies and papers showing an opposite trend with respect to the financial health and well-being of this age group.
Meanwhile, a 2009 report submitted by Jack Mintz of the University of Calgary's School of Public Policy – based on the findings of a work group created by a cadre of finance ministers – concluded that, "Canadians are, by and large, doing relatively well in ensuring that they have adequate savings for their retirement."
For instance, the OECD noted "the Canadian retirement income system performs exceedingly well by international standards, with the three pillars enabling Canadians to provide enough retirement income to sustain an adequate standard of living in retirement. Canada has one of the lowest poverty rates among elders among OECD countries."
The work group also found that "OAS/GIS, CPP/QPP and provincial top-up programs ensure that low-income Canadians are able to achieve high income replacement rates, even exceeding 100 percent."
And for "other income levels, tax-assisted saving accounts as well transfers and pension programs have provided an adequate retirement income at all income levels for the majority of Canadians."
Yes, Canada has experienced small periods of financial instability in recent years. Fortunately, our country's overall economic climate remains solid (thanks in large part to the previous federal Tory government), as does our retirement income system.
Provincial finance ministers should therefore have rejected Morneau's extended CPP proposal as an unnecessary increase in federal spending and government interference. Instead, Prime Minister Justin Trudeau and the Liberals should be pressed to take a more realistic, market-based approach to retirement income.
Here are some suggestions.
First, increase the amount of available information about non-government related retirement and savings options.
Many Canadians are beginning to realize that Ottawa won't be able to protect them in their old age. While CPP will likely be available in limited doses, most of us will have to rely on RRSPs, tax-free savings accounts and other plans. Hence, people should be encouraged to invest their money as early as possible – and to stop thinking about government handouts as a way of life.
Second, provide an opt-out clause for CPP contributions.
There's no reason why hard-working Canadians should be obliged to contribute part of their annual income to CPP. If they were made aware of other options (see above), and invested wisely before their retirement, our publicly funded pension plan could be primarily used to provide assistance to low-income seniors.
Ottawa should introduce a yearly opt-out clause for taxpayers when it comes to CPP. Let them have more choice when it comes to their savings and retirement plans.
Third, enhance the private sector's role in pensions and retirement income.
It shouldn't be up to taxpayers to shoulder the burden of increasing costs of publicly funded retirement income. Rather, private individuals and companies should be given the opportunity, through tax incentives and the like, to come up with creative new ideas for Canadians of all income levels to save for their retirement.
Instead of expanding CPP, the federal Liberals should start expanding our knowledge and ability to invest in our golden years.
Michael Taube, a Troy Media syndicated columnist and Washington Times contributor, was a speechwriter for former prime minister Stephen Harper. He holds a master's degree in comparative politics from the London School of Economics.
---

The views, opinions and positions expressed by columnists and contributors are the author's alone. They do not inherently or expressly reflect the views, opinions and/or positions of our publication.