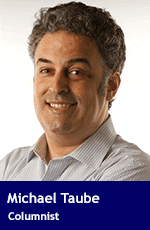 Don Cherry, one of Canada's best-known media personalities, was fired by Sportsnet after a rant about immigrants, poppies and Remembrance Day. His termination shockingly happened mere hours after the memorial ceremonies had ended.
Was it justified?
When it comes to this bombastic, politically incorrect and controversial figure affectionately known as "Grapes," shades of grey barely exist.
The longtime hockey commentator has a wealth of knowledge about the sport as a former coach and player. Most Canadians know him from the segment Coach's Corner with sportscaster Ron MacLean on Hockey Night in Canada. Once described by MacLean as "six minutes of psychotherapy for athletes," they poked holes and increased blood pressure readings on everything from European hockey players to politics and the military.
Although he'd survived controversies for 38 years without getting fired, Cherry's 48-second rant on Coach's Corner on Nov. 9 did him in. Let's go through it:
"You know, I was talking to a veteran. I said, I'm not going to run the poppy thing anymore, because what's the sense? I live in Mississauga and nobody wears … uhh, uhh, very few people wear a poppy. Downtown Toronto, forget it, downtown Toronto, nobody wears a poppy. And I'm not going to … he says, wait a minute, how about running it for the people that buy them? Now, you go to the small cities, and you know, you know, the rows on rows, you people love, that come here, whatever it is, you love our way of life, you love our milk and honey, at least you could pay a couple of bucks for poppies or something like that. These guys pay for your way of life that you enjoy in Canada, these guys paid … uhh … the biggest price. Anyhow, I'm going to run it again for you great people and good Canadians that bought a poppy, I'm still going to run it. Anyhow. …"
If Cherry had focused on the fact that fewer Canadians are wearing poppies on Remembrance Day than in previous years, it would have been a good point. People are still wearing poppies, but the overall numbers have seemingly decreased. Fewer are paying "a couple of bucks for poppies," and that's troubling in its own right.
Unfortunately, he went much further.
Sportsnet was likely concerned about his use of the term "you people," and references to those who "come here" and "love our way of life" and "milk and honey." This pushed the discussion toward Canadian immigrants, and whether they respect military veterans who "paid … the biggest price" for our way of life.
Attempting to identify immigrants is a mug's game. It's not tattooed on their foreheads, and Cherry doesn't have a hidden ability to pick them out like clockwork.
Indeed, there are Canadian immigrants who wear poppies and those who don't. Canadians who have lived here for several generations do the same thing. If fewer poppies are visible on our clothing, that's a problem for all Canadians.
Isolating one group, or insinuating some Canadians handle the lack of poppies in a more honourable fashion, shows poor judgment.
Perhaps Cherry became too emotional. It's happened to him before. But if you take his rant at face value, he clearly went too far.   
MacLean, who nodded his head in agreement at certain points Cherry made and gave him a thumbs up, ultimately apologized. In a Nov. 10 tweet, he said Cherry's comments were "hurtful and prejudiced and I wish I had handled myself differently."
Sportsnet condemned Cherry on Nov. 10, and fired him the next day. The timing was no coincidence – they could have removed him later in the week – and was likely meant to humiliate Cherry. The Toronto Sun's Joe Warmington wrote in a Nov. 11 tweet that Cherry was "quite hurt they would do this on Remembrance Day of all days."
Was it an offence worthy of firing?
No, even though he'd stepped into a hole the size of the Grand Canyon. If he had been willing to apologize or walk it back to some extent, maybe he could have mitigated the damage. This apparently wasn't in the cards and the 85-year-old is now out of work – and it's likely permanent.
Cherry was fired by a privately-owned company for making controversial remarks about immigrants, while Prime Minister Justin Trudeau was re-elected after three instances of blackface and brownface were revealed.
Will Canadians recognize the irony?
It's hard to say.
Michael Taube, a Troy Media syndicated columnist and Washington Times contributor, was a speechwriter for former prime minister Stephen Harper. He holds a master's degree in comparative politics from the London School of Economics.
---

The views, opinions and positions expressed by columnists and contributors are the author's alone. They do not inherently or expressly reflect the views, opinions and/or positions of our publication.