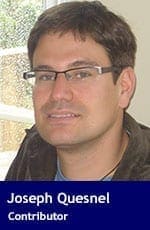 Electing the first African American to the presidency has not meant black Americans have magically become more prosperous or that racial tensions have disappeared. But blacks in the U.S. say it meant something to elect a black president.
Canadians should think the same way about selecting the first indigenous minister of Indigenous Affairs – when it finally happens. Whether it leads to greater indigenous welfare, it will still be a step forward for all Canadians.
New Indigenous Affairs Minister Carolyn Bennett is not indigenous, but she has long experience in the portfolio's issues and will bring much to the position. Let's also remember that indigenous issues cut across departments, so having Jody Wilson-Raybould, an indigenous woman, as justice minister represents a step forward.
But until Canada's minister of Indigenous Affairs is indigenous, we cannot possibly know how how well we can bridge the gaps.
However, some critics believe they already know. Pamela Palmater, an indigenous lawyer who heads the Centre for Indigenous Governance at Ryerson University in Toronto, wrote a piece for Rabble.ca, an online forum, on why Prime Minister Justin Trudeau was right not to appoint a First Nations person as minister of Indigenous Affairs.
Her argument is that the minister, as a government representative, will end up serving Crown interests and not First Nation interests. An indigenous minister would only serve the "system," which she said is characterized by others as "racist, exclusionary, and oppressive to First Nations." It is true that often in litigation, government opposes the First Nations side and that needs to change. But Palmater's point only distracts from why it is a good idea for an indigenous person to occupy the position.
Selecting the first indigenous minister of Indigenous Affairs would be about raising the bar and the expectations of all indigenous peoples – indeed, all Canadians. Young indigenous people will understand that everything is possible for them once they see their faces reflected in this position. When governments redesign education curricula to empower indigenous students, they focus on positive indigenous role models, whether activists, business leaders or athletes. What better message to the system (or a role model) than appointing an indigenous minister of Indigenous Affairs?
Many indigenous communities are hurting and their children are exposed to negative role models, as reserves grapple with suicide, substance abuse, domestic violence and corruption. They need messages of hope and positive role models. Generations ago, it was inconceivable to even imagine an "Indian" prime minister. Having a First Nations minister of Indigenous Affairs would make it possible. Cracks would appear in the government's glass ceiling and society, it is hoped, would begin to rethink its pre-conceptions about indigenous peoples.
Palmater writes that an indigenous minister would be the "worst thing" for the promised nation-to-nation relationship between the federal government and First Nations. But how do we know nation-to-nation talks won't happen under a government with an indigenous minister?
A truly respectful Crown-First Nations relationship does not begin and end with a First Nation Indigenous Affairs minister; it starts with the entire government's commitment and willing indigenous partners. If Trudeau's government engages in talks, for many First Nations it could be good to have an indigenous minister at the table. Perhaps having an indigenous minister could influence the prime minister and cabinet in ways more respectful of all indigenous peoples.
But according to Palmater, "It will also act as a media distraction for more important issues, like murdered and missing indigenous women."
Or, more likely, the minister could encourage the Prime Minister's Office to better confront the issue.
One shouldn't assume that having an indigenous minister would not bring indigenous interests and experience to the highest levels of government. In fact, it is more likely that it would have an impact.
Simply put, an indigenous government representative does not have to act against First Nation interests. Nothing has prevented Eric Robinson, Manitoba's indigenous Aboriginal Affairs minister, from calling for action on the plight of indigenous women. Many Manitoba First Nations believe he does a good job at representing their interests. And the late Elijah Harper, an indigenous member of Parliament, certainly advanced what he saw as indigenous interests.
An indigenous minister of Indigenous Affairs would be positive for all of Canadian society. It's time to smash that ceiling.
Joseph Quesnel is an Aboriginal policy analyst.
Joseph is a Troy Media contributor. Why aren't you?
---

The views, opinions and positions expressed by columnists and contributors are the author's alone. They do not inherently or expressly reflect the views, opinions and/or positions of our publication.