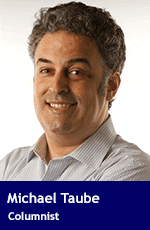 The Ontario government's legislation to cut the number of Toronto city council seats from 47 to 25 was scuttled on Monday by a court ruling. While the general feeling had been that Premier Doug Ford would appeal this decision, he opted for a nuclear option that will be discussed for generations.
The Progressive Conservative premier previously pointed out that Toronto already had "25 MPs, 25 MPPs and 25 school trustees." It seemed illogical to have 47 city councillors in what he regarded as the "most dysfunctional political arena in the country." So the government passed legislation to trim council on July 27.
Those who oppose the current size of Toronto council were pleased with this plan. Larger governments don't create efficiency and cost-effectiveness; they lead to more fiscal mismanagement and overall waste. Hence, a shift toward a more streamlined municipal government based on principles like fiscal prudence and economic conservatism seemed logical.
City councillors and candidates, mostly of the left-leaning garden variety, erupted in opposition. Some wondered if this was nothing more than retribution by Ford, a former city councillor during his late brother Rob's tumultuous tenure as Toronto mayor and a failed mayoral candidate in 2014.
To those council hopefuls who had been campaigning since May, it was viewed as an enormous waste of time, money and resources.
Hence, a legal challenge was brought to the Ontario Superior Court against Bill 5, or the Better Local Government Act. The challenge was backed by many city councillors and Toronto Mayor John Tory, but it was far from a confident venture. Timing aside, the premier and legislative assembly have the democratic right, through the City of Toronto Act, to adjust the parameters of a municipal election.
Would a judge be willing to intervene in a matter more clearly suited for our elected officials to discuss, debate and decide?
In the age of judicial activism, I'm afraid so.
Justice Edward Belobaba's ruling was controversial. He argued that the Ontario government "clearly crossed a line" in this "unprecedented" matter when the legislation was passed. He claimed Bill 5 "substantially interfered with both the candidate's and the voter's right to freedom of expression" guaranteed by the Charter of Rights and Freedoms.
Belobaba also used some strange language, including the single word "crickets" (Point 77) as a reaction to the government's belief the "primary concern" of Bill 5 wasn't "voter parity but effective representation," and wondered "why do so in the middle of the city's election?"
Ford has said the government will appeal the judge's decision, which certainly makes sense.
The bigger news?
The premier will recall the Ontario legislature on Sept. 12 to reintroduce Bill 5. And he said he will invoke Section 33 of the Charter, also known as the notwithstanding clause, to get it passed.
This is the dreaded nuclear option of Canadian politics and it's been used very sparingly.
Quebec invoked Section 33 during the 1988 restriction of commercial signs in any language other than French. Alberta considered implementing it during the 2000 Marriage Act amendment, but abandoned the plan. Saskatchewan invoked it in May to provide funding for non-Catholic students to attend Catholic separate schools. The Yukon included it in the 1982 Land Planning and Development Act, but it was never brought into force.
Ontario's decision to invoke Section 33 with respect to the size of Toronto council was likely due to the court ruling that evoked the Charter. It will therefore become the most significant use of this clause in English-speaking Canada.
Is this a good or bad precedent?
I would have preferred if the government had decided against invoking Section 33. This clause has left a bad taste in many Canadians' mouths, largely due to the Parti Quebecois' past reckless use with provincial language laws.
It's obviously not the end of the world if Ford only uses Section 33 in this one instance. Unfortunately, he's acknowledged he would use it again, if he deems it necessary. If this happens, it would shift the needle from questionable political strategy to bad political precedent.
Let's hope this isn't the case.
Troy Media columnist and political commentator Michael Taube was a speechwriter for former prime minister Stephen Harper.
---

The views, opinions and positions expressed by columnists and contributors are the author's alone. They do not inherently or expressly reflect the views, opinions and/or positions of our publication.