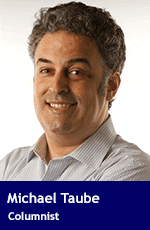 Canadian conservatives have long had a love/hate relationship with the arts community. It's not a big secret that it's been more of the latter than the former.
C2C Journal's current issue explores the difficult dichotomy of art and conservatism. Paul Bunner, the online publication's editor, correctly wrote that the goal is to prove "conservatism is not for the uncurious of mind, black of heart, and barren of soul, but rather for lovers of truth and beauty and the joy of human artistic expression."
Having written about conservatism in arts and culture (including as a participant in C2C's previous issue on this topic in 2011), I heartily agree. The problem has always been that Canadian conservatives are, rarely, willing participants in this important social experiment.
There are a wide range of complaints: "Hollywood hates conservatives," "Every artist is left-wing," "Why should my hard-earned taxpayer dollars fund their leftist fantasies?," and "When they respect the real world, I'll start respecting them."
Naturally, some of this is true.
A vast majority of people who head into the arts are left-of-centre. Many of them dislike right-leaning ideas, policies, parties and leaders. Many of them sponge off the state in terms of handouts and arts subsidies.
That being said, this should not prevent Canadian conservatives and/or others on the political right from enjoying art and culture. If anything, it should be incumbent on this ideological group to find more means of enjoyment, thereby opening the door to like-minded souls to gradually enter this profession and, ultimately, shift the balance.
Here's an example.
The long-running CBC television show, Murdoch Mysteries, has never been terribly popular with right-leaning Canadians. Yet, having watched the first nine seasons, and three original made-for-TV movies, released by Acorn Media (my thanks to Chad Campbell and RLJ Entertainment for sending the DVD collections), I've discovered that there is, believe it or not, a hidden message of political conservatism.
Hang on. What's conservative about it? It appears on the CBC (strike one), it occasionally deals with progressive issues such as voting rights for women and gay relationships (strike two), and often thumbs its nose at traditional values, authority figures and respected political leaders (strike three).
These points are all accurate. Yet, aside from pure entertainment value, there are reasons why small "c" conservatives like my old friend and boss, Stephen Harper, and I have actively followed Murdoch Mysteries for years.
Let's delve a bit deeper into this series, which is based on seven mystery novels written by Maureen Jennings depicting Detective William Murdoch's life and career.
Her fictional protagonist was born in 19th century Eastern Canada. He came from a strict Roman Catholic family, and refused to waver from those values in a then-Protestant city. He joined the Toronto Constabulary, and helped them solve perplexing mysteries and murder cases.
Murdoch's colleagues, including Inspector Thomas Brackenreid and Constable George Crabtree, were initially puzzled by his unique talent for identifying fingerprints and locating trace evidence. His new inventions to help solve these riddles were also light years ahead of its time, and baffled some of the best and brightest of the era. He would eventually become a respected member of Station House Four, and an important figure in Toronto's early days.
There are several components of the great detective's character that should immediately appeal to Canadian conservatives. In particular, Murdoch's respect for religion, tradition, knowledge, the forensic sciences, reading and thoughtful study, and using his intellect to solve crimes.
Sure, this TV series has an overarching, left-of-centre tone. That's not going to disappear anytime soon. However, there's also a hidden layer of conservatism that many people may either be overlooking or completely ignoring.
If you haven't watched Murdoch Mysteries, take a look. My conservative analysis may turn out to be far less mysterious than you originally thought.
Michael Taube, a Troy Media syndicated columnist and Washington Times contributor, was a speechwriter for former prime minister Stephen Harper. He holds a master's degree in comparative politics from the London School of Economics.
---

The views, opinions and positions expressed by columnists and contributors are the author's alone. They do not inherently or expressly reflect the views, opinions and/or positions of our publication.