Taxpayers aren't unlimited pools of cash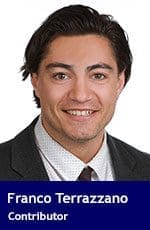 In a rare show of unity, members of Parliament from all parties are angrily demanding answers about sky-high expenses racked up by Governor General Mary Simon and her team.
Curiously, Rideau Hall's rebuttal is essentially that the expenses are "not very extravagant." [Emphasis added].
MPs haven't bought that line since the moment the National Post broke the story about Simon and her entourage racking up nearly six figures on airplane food during a week-long trip to the Middle East.
Yet government bureaucrats remain committed to misleadingly downplaying the wasteful spending and offering half-measures rather than meaningful reforms.
Here are a few examples of how Simon and her bureaucrats misled Canadians:
Simon said the "meals are not very extravagant on these trips" and "they're pretty much like airline meals."
At a Parliamentary committee, Simon's deputy secretary said the costs "were really shocking" because "we had eggs, we had omelettes."
The bureaucrats tasked with trotting the vice-regal around the globe repeatedly told the committee that they could not provide the in-flight catering receipts.
Here's the problem with their tale: the lost receipts were already found by the Canadian Taxpayers Federation. And the Post published the contents.
Yes, they had omelettes. But the omelettes came with "Boursin cheese, sliced chives and sundried tomatoes, side of grilled artisan pork sausages and sauteed button mushrooms."
The flight menus included "beef Wellington with red jus" and "pan-fried chicken scallopini in creamy mushroom wine reduction sauce." Buttery chicken tikka masala, apple and cranberry stuffed pork tenderloin, beef carpaccio and about $190 worth of "VIP sliced fruit" were also on the menus. That's not exactly "like airline meals" that most Canadians are accustomed to.
After being dragged back to committee, the bureaucrats promised to reduce future flight costs. They say they will reduce meal options, limit special requests and offer "minimal" snacks.
"Drink garnishes will be eliminated from service," the government's chief of protocol Stewart Wheeler told the committee. No drinks with a twist? Oh, the sacrifice.
But that's too little, too late. MPs need to push for real change.
Here are real reforms that can make that happen:
First, all receipts must be posted online, and Rideau Hall should be subject to transparency legislation. As the Post explained, "the Office of the Secretary to the Governor General is not subject to access-to-information requests." That needs to change. Perhaps bureaucrats would think twice about splurging on beef Wellington if they knew taxpayers will inevitably see the bill.
Second, politicians should push for budget cuts. That's how a serious government would deal with frivolous spending. If bureaucrats have so much money that they can blow nearly $100,000 on in-flight catering, then Rideau Hall doesn't need $34 million from taxpayers every year.
But here's what is happening now. Finance Minister Chrystia Freeland just released her mid-year budget update. It shows that in just seven months, the Trudeau government was already on track to spend $20 billion over budget. What incentive is there for a bureaucrat to pass up beef Wellington when they know their budget is only going up?
Third, MPs need to shine a light on all government travel.
"This visit was in line with similar costs for high-level visits of this nature," said Wheeler.
That's an attempt to defend the misspending. But it's an indictment of the major problem.
Someone in the Trudeau government billed taxpayers $6,000 per night for a single hotel room during the Queen's funeral. The government could've saved money by booking the Four Seasons, the Langham, the Savoy or the Shangri La.
Canada sent 276 delegates to COP26 in Glasgow in November 2021. Canada sent more delegates than any other G7 country, including the host United Kingdom.
Contrary to popular opinion in the capital, taxpayers aren't unlimited pools of cash. Canadians work very hard for the money they earn and the taxes they pay. Politicians must show respect for taxpayers by forcing bureaucrats to cut the extravagance.
Franco Terrazzano is the Federal Director of the Canadian Taxpayers Federation.
For interview requests, click here.
---
The opinions expressed by our columnists and contributors are theirs alone and do not inherently or expressly reflect the views of our publication.
© Troy Media
Troy Media is an editorial content provider to media outlets and its own hosted community news outlets across Canada.