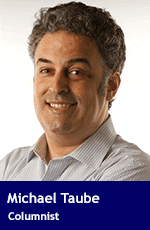 There's a new Trudeau story in the news. It doesn't have anything to do with the current prime minister for a change, but rather his late father.
The Canadian Press's Jim Bronskill wrote on June 15 that the Canadian Security Intelligence Service destroyed a Cold War dossier related to the late former prime minister Pierre Trudeau in 1989.
It should have been turned to Ottawa's Library and Archives Canada at some point for further study and observation.
CSIS apparently made this decision because Trudeau's secret file "fell short of the legal threshold for retention by either the service or the archives."
John English, a former Liberal MP who wrote an exceptional two-volume set about Trudeau several years ago, was far from impressed. "It's just outrageous, there's no other word to describe it," he told Bronskill. "It's a tragedy that this has happened and I think the explanation is weak."
University of Toronto historian Robert Bothwell, an expert on Canada and the Cold War, chimed in along these lines. "When it concerns a prime minister, it has historical value. That's a pretty clear standard."
Who can blame them for their reactions?
I've been involved in politics and the media for almost 35 years and this is one of the most abhorrent decisions I've ever heard of.
According to Bronskill's piece, Trudeau's secret file "was among hundreds of thousands CSIS inherited in the 1980s after the RCMP Security Service was dissolved following a series of scandals. In a bid to uncover subversives out to disrupt the established order, RCMP spies had eyed a staggering variety of groups and individuals, from academics and unions to environmentalists, peace groups and even politicians."
Then-Conservative solicitor general James Kelleher apparently directed CSIS to clean up "the resulting heap of files." He held this position under Brian Mulroney's premiership; that caused a predictable, short-lived reaction on social media. (It also led to ridiculous conspiracy theories about the former PM's kind words about the current PM over the years, which aren't even worth addressing for a nanosecond.)
Some dossiers were sent to the national archives, including those on former Quebec premier René Lévesque, and former NDP leaders David Lewis and Tommy Douglas. Others were destroyed, including those related to former prime ministers John Diefenbaker and Lester Pearson. Any files that were "judged to have current value at the time" were left with CSIS.
Bronskill and CP tried to gain access to Trudeau's Cold War dossier. They were told by the national archives it wasn't there and CSIS said "its records indicate the file was destroyed on Jan. 30, 1989."
It's no big secret that I disagreed with many of Pierre Trudeau's policies – as well as Justin Trudeau's. But ideological differences have nothing to do with the preservation of historical information. If that dossier had been about a Tory prime minister like Stephen Harper, Joe Clark or Mulroney, I would have said the same thing: It shouldn't have been destroyed.
It also doesn't matter whether Trudeau's secret dossier met CSIS's "legal threshold," whatever that specifically entails. Historians, and students of history, should have been granted access to its contents and allowed to make a decision with respect to its validity.
We have no idea what was in that old RCMP dossier. If the information was pertinent, it could have enhanced our understanding of the late PM's ideas, philosophies, meetings and/or private thoughts. (Much like the U.S. Federal Bureau of Investigation's dossier about Trudeau, which was collected over three decades and released in a redacted form shortly after his death in 2000.)
If the contents were nothing more than complete rubbish, it still could have shed some light on the RCMP's monitoring techniques with respect to Canada's 15th prime minister.
Alas, we'll never know the answer. That's not something we should be proud of.
Troy Media columnist and political commentator Michael Taube was a speechwriter for former prime minister Stephen Harper.
---

The views, opinions and positions expressed by columnists and contributors are the author's alone. They do not inherently or expressly reflect the views, opinions and/or positions of our publication.